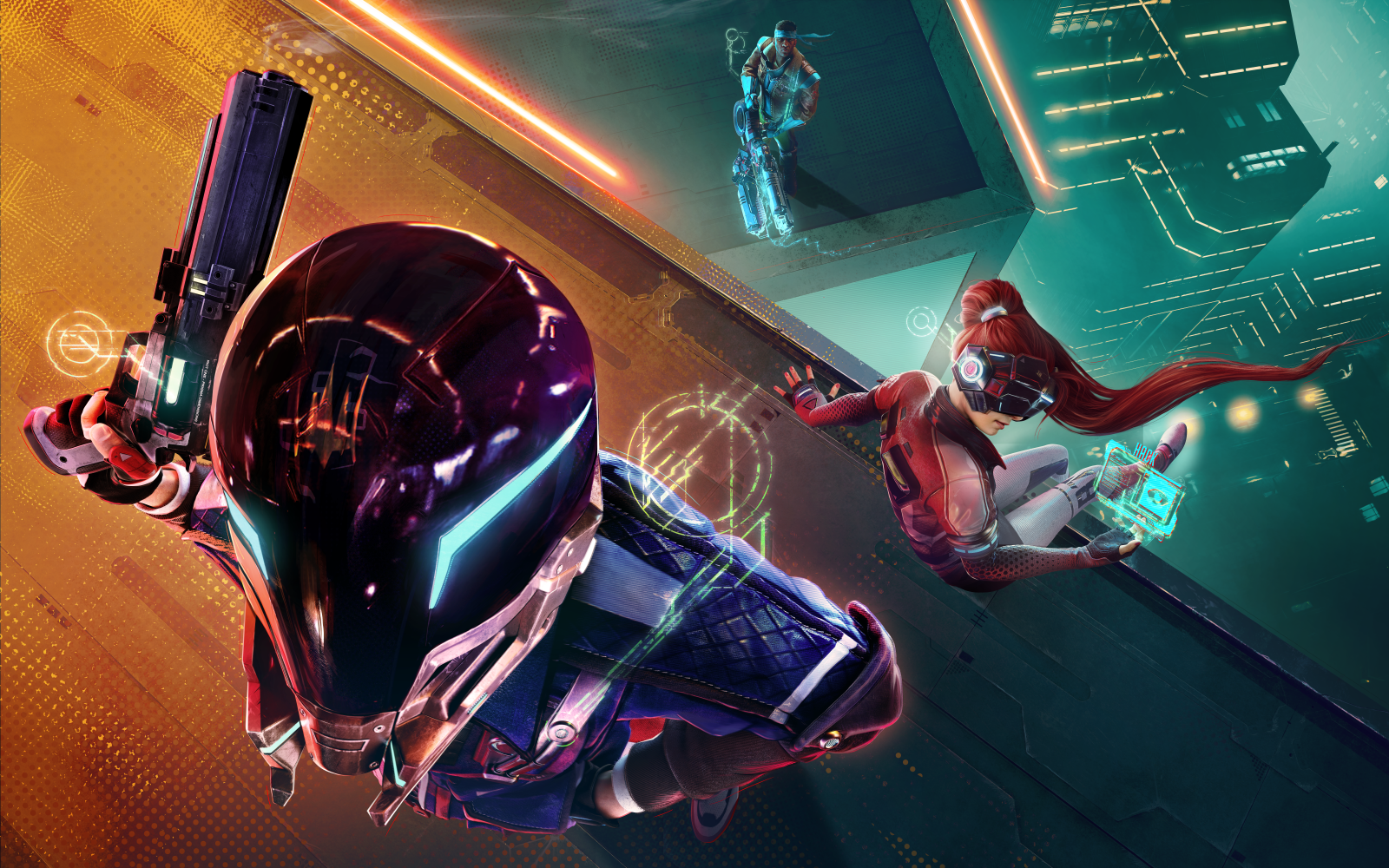 Ubisoft Reveal Hyper Scape, A Battle Royale Coming Very Soon
Ubisoft have just announced a brand new FPS Battle Royale called Hyper Scape. It's also available right now on PC for a technical test until July 7th. It will be launching very soon on PC, PS4 and Xbox One.
Hyper Scape mixes blistering fast paced first person shooting with environment verticality.  Set in the distant future of 2054, where up to 100 Contenders descend upon the virtual city of Neo-Arcadia. You will battle it out to be crowned champion, be it in a 3 person squad or solo. 
Hyper Scape introduces Hacks, abilities that players can loot in the world the same way they do weapons. Hacks grant offensive and defensive capabilities to suit all playstyles. Laying down a mine, seeking an enemy, protecting the squad with a big wall or turning invisible to sneak up on opponents are just a few examples of the Hacks players can combine and swap effortlessly. All Hacks and weapons can be upgraded through the Fusion mechanic to produce more powerful iterations of the pre-existing item.
A twist to the formula, instead of an impending ring enclosing in on you, the world is split into sections. After a certain amount of time, each section will decay and fade away. Buildings will disappear, objects fade out and you will have a finite amount of time to get out of the area before you fall through the ground. You can also revive teammates, allowing you to continue the fight.
Screenshots
Hyper Scape will first be available through a limited-time closed technical test on PC until July 7th. Access will be limited, but additional drops will be made available throughout the technical test. To register or to find out more, head on over to the Hyper Scape website. It will be coming to PC, PS4 and Xbox One on full launch.
Ubisoft are hosting their Ubisoft Forward event later this month. On July 12th from 8pm Irish time, their will be a showcase of all things Ubisoft. Expect to see more Hyper Scape and a full release date for the free-to-play title. It is set to launch very soon!