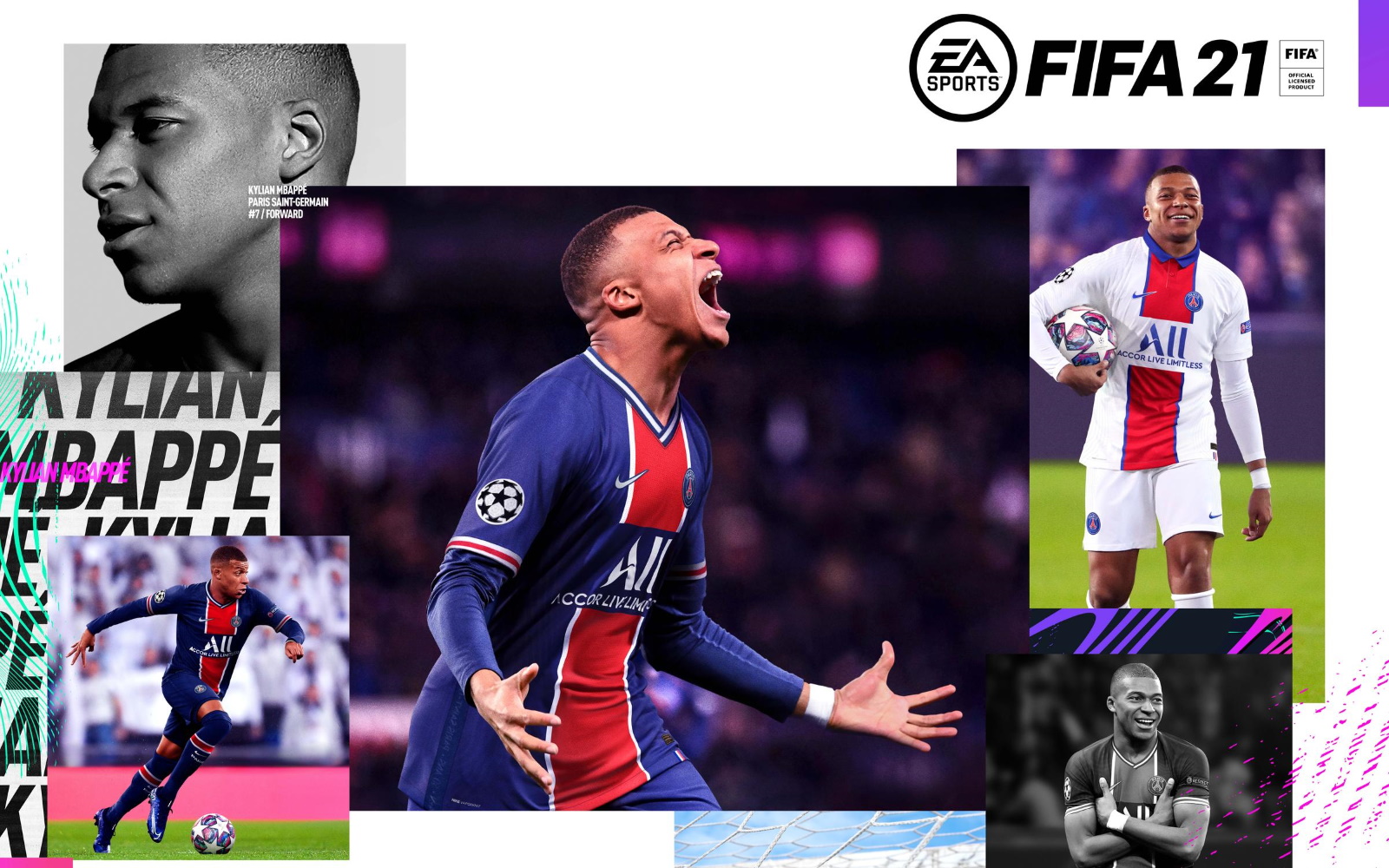 FIFA 21 Cover Star & Artwork Revealed
EA have announced who will be on the cover of the upcoming FIFA 21 – Kylian Mbappé. Mbappé represents the next generation of great footballers. In addition to his world class talent, he also embodies the spirit of the global FIFA community through his dedication to growing the culture of football and connecting the beautiful game with millions around the world.
The new FIFA 21 cover star has scored World Cup-winning goals, won league titles, was named Golden Boy in 2017, and won Ligue 1 Player of The Year at the age of 20. He signed his first professional contract in 2016.
Kylian Mbappé stated:
Being on the cover of FIFA is a dream come true. From my time at Bondy to Clairefontaine to the World Cup, this marks another big milestone. I've been playing this game since I was a kid and I am honored to represent a whole new generation of footballers and be in the same group as many other amazing footballers who I now share this honor with.
Cover For Each Edition
News of the official trailer came yesterday and will go live on Thursday July 23rd at 4pm BST. The link is include, so feel free to set a reminder to come back when it's live.
Pre-Order Info
Depending on the version you buy, you will be rewarded with some added content, which is broken down in the infographic below. Buying the Champions or Ultimate Editions will let you play the game 3 days earlier too.
FIFA 21 will release worldwide on October 9th for PS4, Xbox One, PC & Nintendo Switch. Players can get 3 days of early access, if you get the Champions or Ultimate Editions
PlayStation 5 and Xbox Series X users will also have FIFA 21 available when the consoles launch later this year. FIFA will take advantage of EA's Dual Entitlement, which allows purchases of the PS4 or Xbox One versions to upgrade to the next generation versions for free.