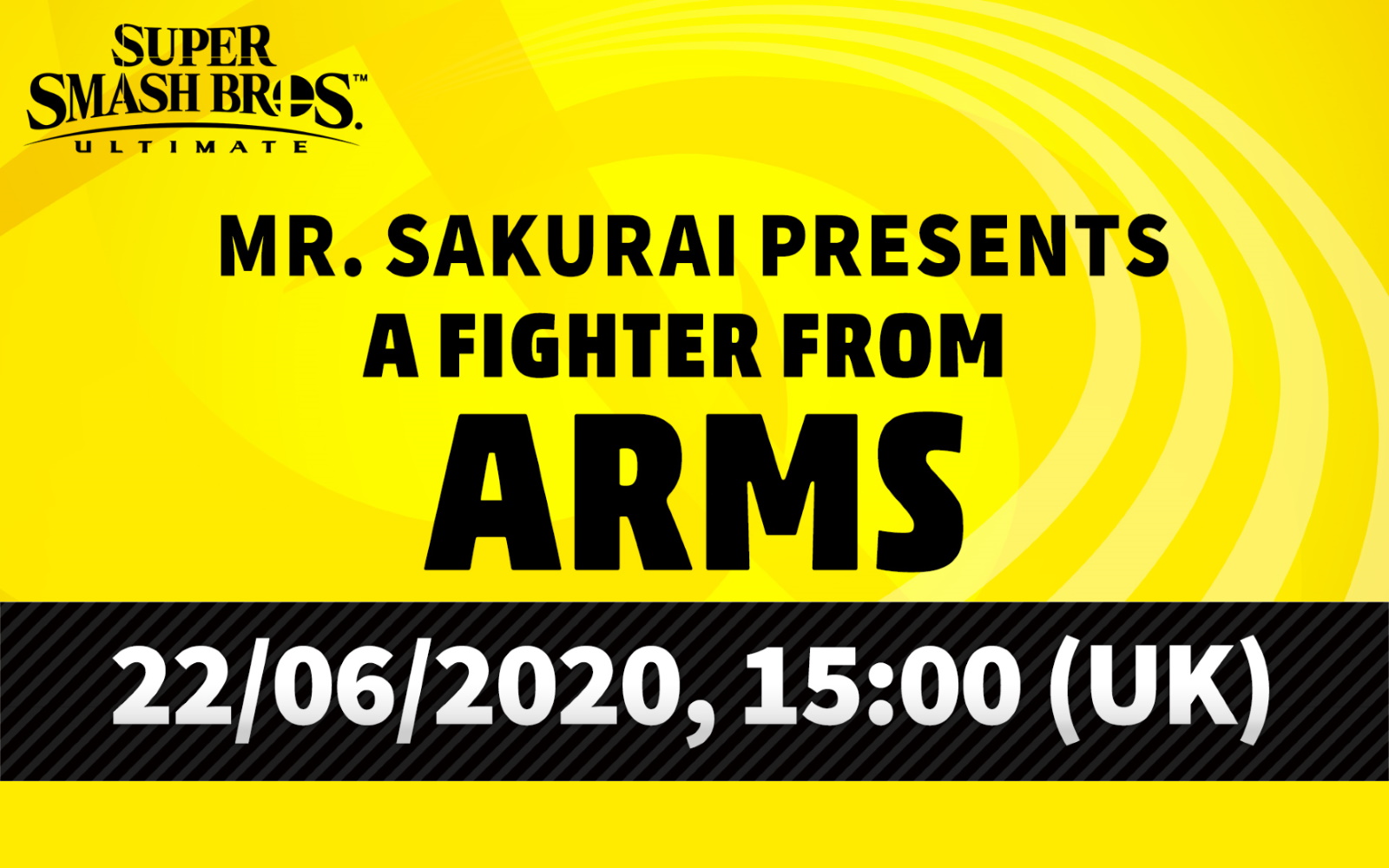 There will be a special 35 minute stream from Super Smash Bros. Ultimate director Masahiro Sakurai, as he will reveal which ARMS fighter will join the game.
Tune in next Monday, 22nd June at 4pm CEST / 3pm BST to find out. Check out the Nintendo UK YouTube channel, where the broadcast will be live-streamed.
There will be no further new fighter reveals other than a fighter from ARMS in this livestream.
Who do you want to see join the fight?