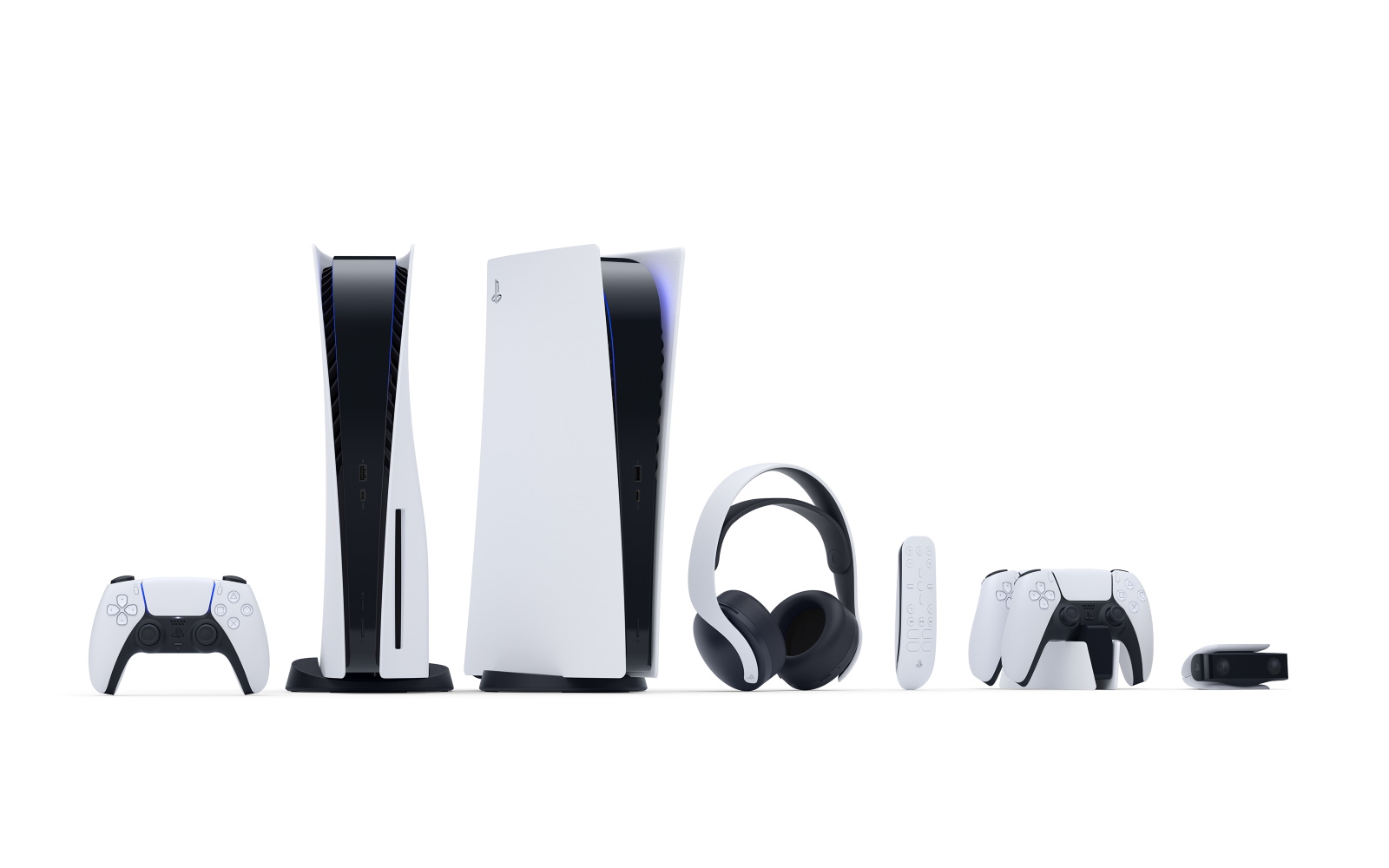 Every Reveal From PS5 Event
It has been a long time coming, but we finally got to see some titles coming to PlayStation 5 and we got a look at the console itself. Although there is still much to learn, including the release date and price, but let's have a look at what was showcased. We have split the games into the following categories
Sony Worldwide and PlayStation Studio Titles
Indies
3rd Party Titles
PlayStation 5 Console(s)
Sony Worldwide and PlayStation Studio Titles
Marvel's Spider-Man: Miles Morales
Insomniac Games and Marvel
A new standalone title following Miles Morales, as he becomes his own Spider-man. This is not a full sequel, but will build on what has already been seen in the PS4 Spider-Man title. The SSD will allow no loading scenes and feel the tension of each one of Miles's web-swings, punches, web shots, and venom blasts with the DualSense. More details will be coming soon from Sony and Insomniac. It will release late 2020 for PS5.
Gran Turismo 7
GT 7 brings together the best features from past installments of the series alongside the future. This hyper realistic driving sim will use the PS5's immersive 3D audio allowing players to sense the position of other cars and drivers around them.
Ratchet & Clank: Rift Apart
Ratchet & Clank return in Rift Apart a new  intergalactic adventure from Insomniac Games that showcases what's possible for games designed around PS5's ultra-high speed SSD and DualSense wireless controller. Players can seamlessly jump to different dimensions, even in the middle of gameplay, thanks to the high speeds of the SSD.
Returnal
Returnal is a roguelike 3rd person action title, that sees you traverse strange alien worlds, which change every time you die. Housemarque are known for their highly polished gameplay and I look forward to seeing more.
Demon's Souls
Japan Studio and Bluepoint Games
From Japan Studio and Bluepoint Games comes a remake of the PlayStation classic, Demon's Souls. In addition to beautiful shadow effects and ray tracing, players can choose between two graphics modes while playing: one focused on fidelity, and one focused on frame rate.
Sackboy A Big Adventure
Iconic PlayStation hero Sackboy returns in an all-new 3D adventure with a deeply immersive and expressive control scheme. Players can go on this epic platforming journey solo-style, or they can team up with friends for collaborative, chaotic multiplayer fun.
Destruction All Stars is an action-packed sports event that pits drivers against one another in an intense competition. The goal? Wreck as many cars as possible.
Astro's Playroom
This charming platformer will come pre-loaded onto PS5, as you can explore four different worlds. Theses will be based on the new PS5 features and untilise the functions of the DualSense controller.
Horizon Forbidden West
Horizon Forbidden West continues Aloy's story as she moves west to a far-future America to brave a majestic, but dangerous frontier where she'll face awe-inspiring machines and mysterious new threats.
Indie Titles
Bugsnax
A whimsical, narrative-driven adventure from the creators of Octodad. Investigate the mysterious Snacktooth Island, home of the legendary half-bug, half-snack creatures.
Goodbye Volcano High
A cinematic narrative game that touches on love, friendship, and self-realization in the final days of civilization.
Jett: The Far Shore
Superbrothers + Pine Scented
A bittersweet interstellar trip to a mythic oceanic planet in a narrative-driven action adventure, featuring an emotional mix of storytelling and world exploration.
Kena: Bridge of the Spirits
A story-driven action adventure game combining exploration and discovery with fast-paced combat.
Little Devil Inside
Set in a "Victorian-like" era, embark on dangerous missions to gain evidence and findings for your employer, a mysterious professor.
Oddworld: Soulstorm
From Oddworld Inhabitants: "Oddworld: Soulstorm's scope and scale are larger than we have tackled before. We plan to use PS5's stunning graphic fidelity, mind-blowing 3D audio, and the DualSense controller to enhance our storytelling and artistic abilities to bring you closer to the game and to create an even deeper emotional Oddworld experience…"
The Pathless
The mythic tale of an archer and an eagle in a vast forest who venture to a mystical island to dispel a curse of darkness.
Stray
BlueTwelve Studio / Annapurna
A little cat in a futuristic walled city, devoid of life, befriends a sentient drone. The cat must find its way home, and perhaps help the city along the way.
Solar Ash
Heart Machine / Annapurna
3rd Party Titles
Grand Theft Auto V
From Rockstar: "Grand Theft Auto V for PlayStation 5 will feature a range of technical improvements, visual upgrades and performance enhancements to take full advantage of the console's powerful new hardware, making the game more beautiful and more responsive than ever. Plus, a new standalone version of Grand Theft Auto Online will be also available, free for three months exclusively on PlayStation 5." (PlayStation Plus required for online multiplayer)
Ghostwire: Tokyo
Tango Gameworks / Bethesda Softworks
Godfall
Project Athia
Luminous Productions / Square Enix
Hitman 3
Hitman 3 is the dramatic conclusion to the World of Assassination trilogy.
NBA 2K21
A first look at pre-alpha PS5 development footage of NBA 2K21.
Deathloop
Arkane Studios / Bethesda Softworks
Resident Evil Village
From Capcom: "…the fear of dark corners has been replaced with the anxiety of the unknown as Ethan searches for answers within decrepit buildings among snow-covered trees. The return of a first-person perspective will bring a visceral edge to combat… With a greater focus on combat and exploration compared to Resident Evil 7, the village itself is just as important a character as any other, a location with a life of its own that will frequently keep you on edge as you discover its secrets."
Pragmata
Capcom gave a quick look at a their 2022 title game called Pragmata.
PlayStation 5 Console(s)
The showcase ended with the reveal of the console itself. Going with a dual coloured system, the box has swooping curves and is an elongated design. It's certainly a unconventional look, but what was even more unexpected, was the reveal that there will be two SKU's for PS5. One will be a traditional disc based console, while the other will be digital only. There will also be a number of accessories included new 3D headphones, media remote and charging station. We will go into more detail on these boxes very soon, but until then, here is the video reveal to watch again.
Expect more details on pricing and a release date in the coming weeks, along with more game announcements for the launch lineup.