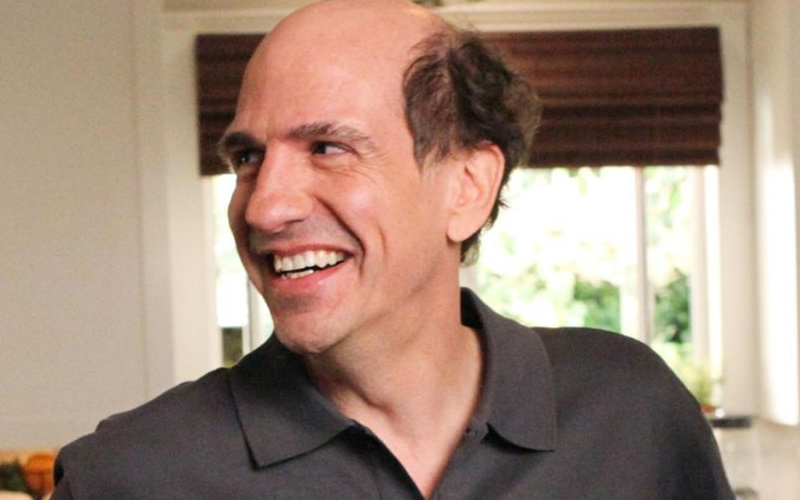 Confirmed by his agent to PEOPLE, actor Sam Lloyd passed away on Thursday 30th April. The actor appeared in The West Wing, Malcolm In The Middle, Desperate Housewives and Cougar Town, but he may be known to many as Ted Buckland from Scrubs.
Sam was diagnosed with a brain tumor in January 2019, just weeks after he welcomed his first child, his son Weston with wife Vanessa. After the spread of the disease and a number of surgeries, Sam suffered complications and was moved to ICU. Many of his Scrubs alumni paid tribute to the talented actor.
Zach Braff said:
I will forever cherish the time I had with you, Sammy
Rest In Peace to one of the funniest actors I've ever had the joy of working with. Sam Lloyd made me crack up and break character every single time we did a scene together. He could not have been a kinder man. I will forever cherish the time I had with you, Sammy. pic.twitter.com/wwyvGNbveG

— Zach Braff (@zachbraff) May 1, 2020
Scrubs and Cougar Town creator Bill Lawrence wrote:
Thinking a lot about Sam Lloyd today. (Ted). Truly such a kind, sweet guy. He will be missed by so many. pic.twitter.com/JRzlLKhqHB

— Bill Lawrence (@VDOOZER) May 1, 2020
Sarah Chalke also paid tribute.
Oh Sam…I feel so lucky I got the chance to know and work with you. You were the the kindest, funniest man. Sending so much love to your family. Rest In Peace. pic.twitter.com/knwULwYpIb

— Sarah Chalke (@sarahchalke) May 2, 2020
Sam had appeared in over ninety episodes of Scrubs and several of them included his real life band The Blanks. In the show, they played The Worthless Peons, a barbershop quartet composed of Sacred Heart staff, who sing A Capella. Here is their version of Over The Rainbow.