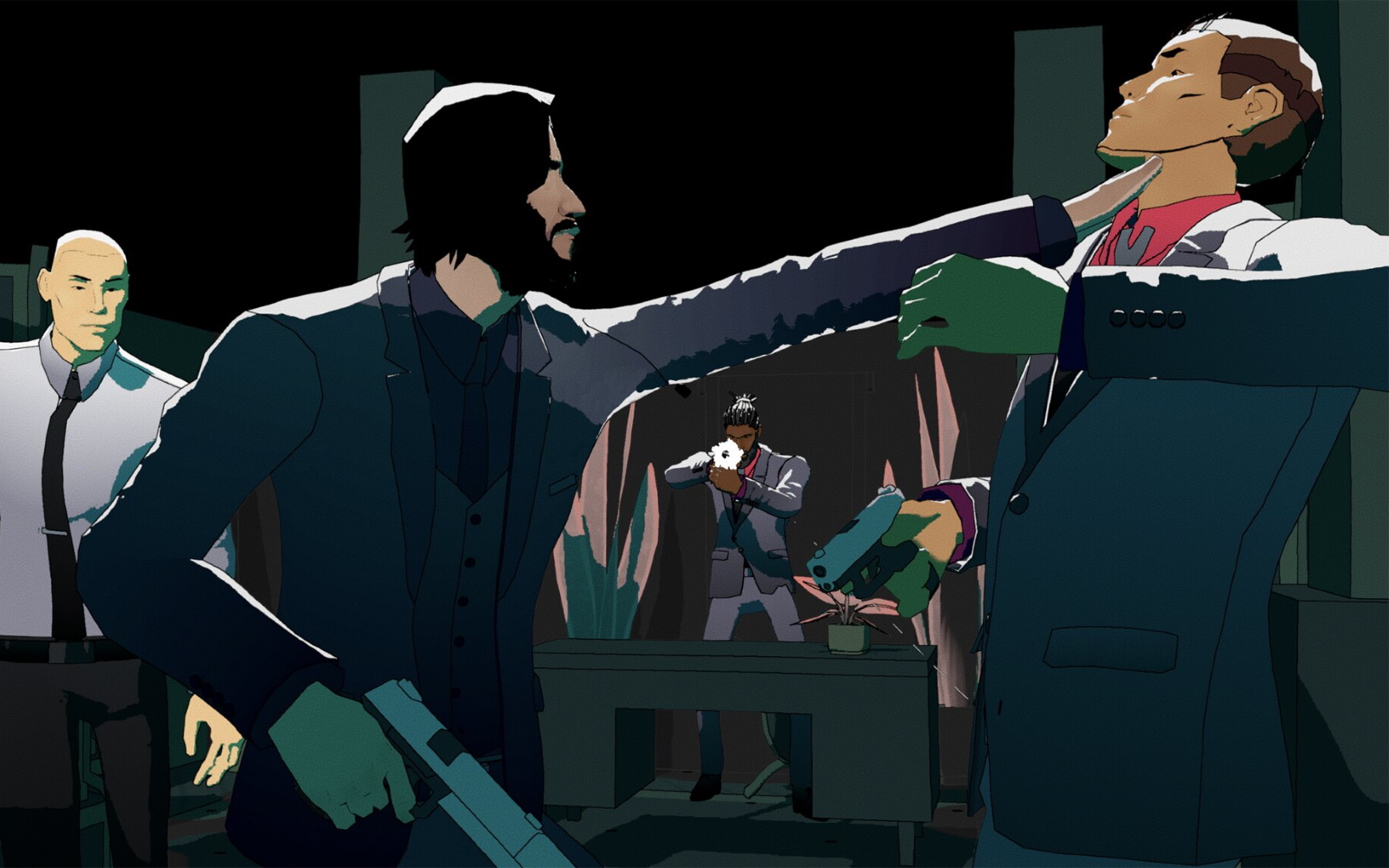 John Wick Hex release date for PS4 has been announced. News comes from developer Mike Bithell via a PlayStation blog post. John Wick Hex sees the player be Mr. Wick in a timeline strategy, where you make a number of moves, calculate your attacks and take on enemies in an environment. Each of your moves take up 'time' on a scale. Choose the right combination of attacking & movement to take down your foes and avoid damage, in order to survive the level. At the end of a level, you can watch all your moves in an action roll trailer.
Although Keanu Reeves is not back to voice the titular character,  several of the cast including Ian McShane (Winston) and Lance Reddick (Charon) reprise their roles from the films, while Troy Baker joins the cast and voices the big bad – Hex.
The art style resembles pages of a comic with environments from dark urban areas, dripped with alley lights. The area opens up as you move through it and you can only see what's in your field of view. Enemies can come out of doors, from behind cars and out of the shadows. You will have to think fast and smart throughout each level. Here is a walkthrough from Mike Bithell, designer and game developer of the title.
John Wick Hex will release for PS4 on May 5th. It is already available via the Epic Store for PC & Mac.