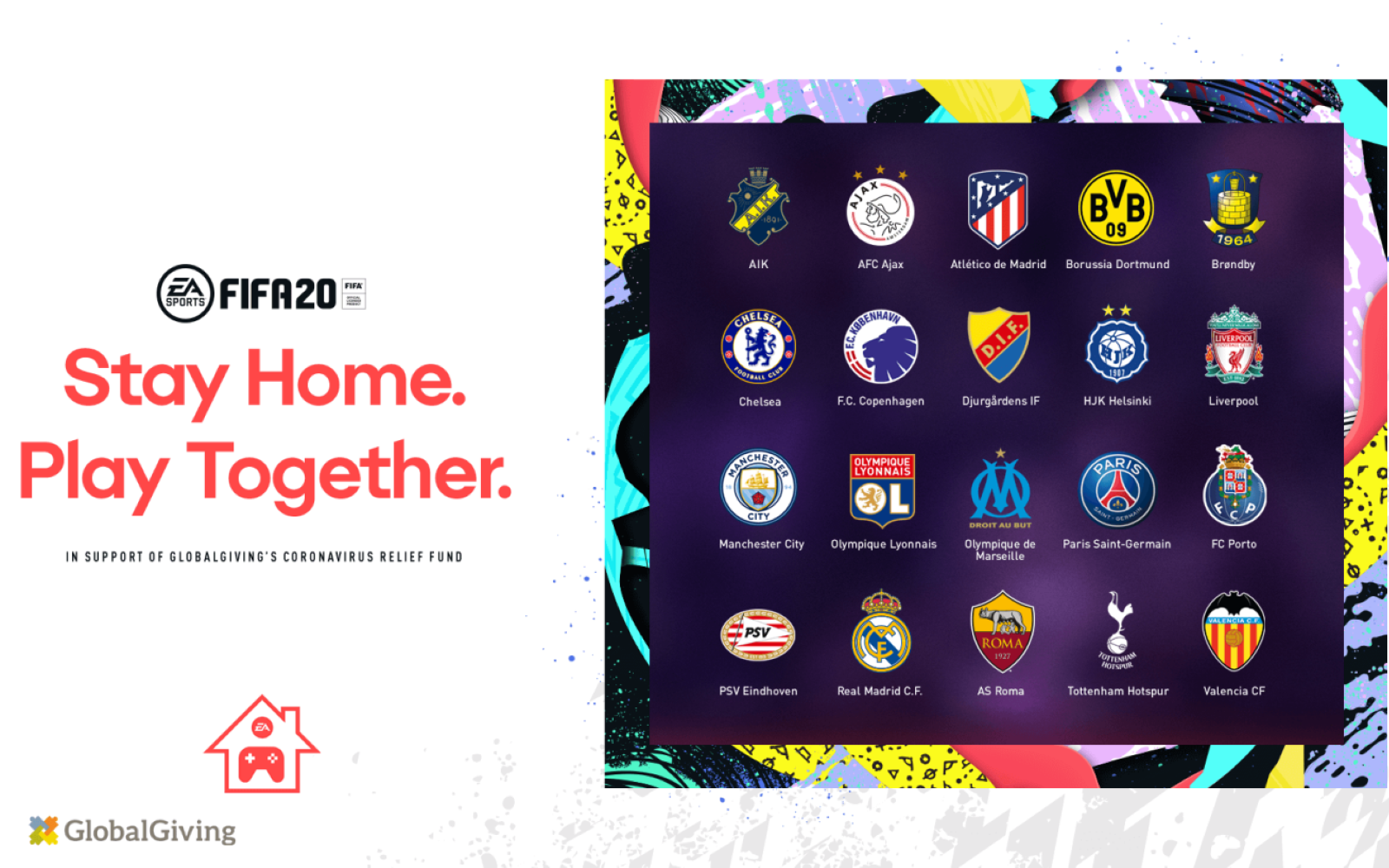 EA's Stay and Play Cup For FIFA Continues This Weekend
One of the many gaming events being held by gaming companies, is EA's Stay and Play Cup. Taking place in FIFA 20, twenty of the top teams and a player from each team, will compete in a streamed competition to win the Stay and Play Cup. EA will also donate US$1M to Global Giving, to aid vulnerable communities most affected by COVID-19. You can also donate to the fund, by clicking here.
Round 1 took place over Wednesday 15th & Thursday 16th April. Round 2 takes place on Friday 17th from 6pm Irish time, while the Quarter-Finals will be on Saturday 18th and the Semi-Finals & Final will be on Sunday 19th April. Check out the trailer below and also an embedded live stream link.
Live Stream
Giveaway
We have teamed up with our EA partners to giveaway codes to FIFA 20 over the weekend. We'll have more info for you Saturday, so keep an eye out for some game codes (winners will have a choice of PS4 or Xbox One code).