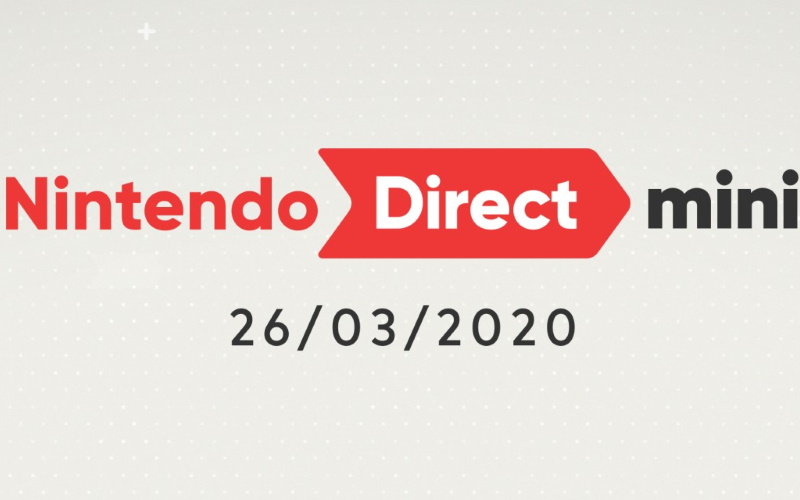 With it being almost eight months since Nintendo's last mainline coverage Direct of all their titles, it has been a dry period when it comes to Nintendo fans and wanting to see what the company has in store for their line-up for 2020, with a lot being still shrouded in mystery despite the early year releases of Pokemon Mystery Dungeon DX and Animal Crossing: New Horizons.
Lots of social media clambering and speculation has been rising in recent months for Nintendo's next direct, and with an impromptu Nintendo Direct mini being broadcast on the 26th of March, giving us some insight into upcoming major DLC's and titles that are set to release in 2020 on Nintendo Switch.
Xenoblade Chronicles: Definitive Edition
The Nintendo Direct Mini opened with the announcement of Xenoblade Chronicles: Definitive Edition being released for Nintendo Switch and being available for purchase as of now. The game is an enhanced version of the original game with it also having an additional adventure available upon completion with the name "Xenoblade Chronicles: Future Connected".
2K Collections Coming To Switch
Following that announcement of a strong franchise, there was an announcement of Nintendo's agreement with 2K Games, this agreement will see three of 2K's major gaming titles arrive on Nintendo Switch on May 29th 2020. These titles include a "Borderlands Legendary Collection" of all three Borderlands games with their respective DLC, a Bioshock Collection and an XCOM 2 collection. A major coup for Nintendo's platform.
Marvel Ultimate Alliance 3: The Black Order
The perceived bombardment of DLC and update announcements then rolled in, with Marvel Ultimate Alliance 3: The Black Order receiving it's third installment of DLC, named  "Fantastic 4 – Shadow of Doom", all of these three DLCs of which are currently available for purchase on the Switch eshop. With the latest DLC it includes events of the Fantastic 4 and the main villain, Doomsday.
Animal Crossing: New Horizons
An announcement of a free update for Nintendo's bombshell game for 2020 so far, Animal Crossing: New Horizons was then announced with an Easter Event being available for download from the 1 st of April until the 12 th . This free update includes multiple new themed items for players to obtain, as well as a new character who will visit their island named Zipper. There is also an egg hunt available around the players island upon the arrival of Zipper the Rabbit. On top of this Easter update, there also came the announcement of an Earth Day update planned for later in April, with no further information revealed regarding what it includes.
RingFit Adventure
On a smaller note, a new update for Nintendo's latest piece of tech, The RingFit Adventure was announced, to play a music game with music from Super Mario Odyssey, Splatoon 2 and Breath of the Wild just to name a few. Options for the player to add a female voice and change the language of their ring was also added. These updates are currently available for anybody keen to get going on with their RingFit.
Super Smash Brothers Ultimate
To end on for the DLC announcements, Nintendo's two juggernauts of Super Smash Brothers Ultimate and Pokémon Sword and Shield were announced further details for their respective DLC's. Smash Ultimate had its first DLC fighter revealed for their second fighter pass, with the character revealed to be from Arms, with development being extended for its release until June 2020.
Pokémon
As for Pokémon, the already revealed Isle of Armour and Crown Tundra DLC's were discussed with the Isle of Armour having details revealed on the island's map, areas and details regarding it's legendary Pokémon Urshifu, who the player will receive and have the option to evolve through choosing one of two respective towers. The player will also receive a Gmax form for their starter Pokémon of Cinderace, Rillaboom or Inteleon, as well as them receiving their own special Gmax moves in the process. The DLC will also include new items of clothing and league card backgrounds to choose from. Players who purchase the Expansion Pass DLC before August 31st will also be rewarded special items of clothing. Current updates to the Wild Area are in place now also with Sword players having an increased chance of coming across Gmax Copperajah and Duraludon, whilst Shield players have an increased chance for Gmax Charizard and Garbodor.
When it came to game announcements and new titles of lesser known titles or Indie games, Nintendo announced the following games are currently available for purchase. Shinsekai: Into the Depths, a deep-sea diving 2D/3D action adventure game based underwater. Now Hiring! (Experience not needed), a job completion game where you play as a 3D stickman in a top-down environment where you can choose to complete jobs professional or create chaos in the workspace.
Saints Row IV: Re-elected
Saints Row IV: Re-elected was also announced for Nintendo Switch with the game being available for purchase from the get-go.
Star Wars
2003's Star Wars Jedi Knight: Jedi Academy was realesed onto the Switch eshop, with an announcement of a Star Wars Episode 1 Racer game being in the works and "coming soon"
Panzer Dragoon
Panzer Dragoon remake also being on the eshop for Switch owners to purchase.
Catherine Full Body
As for coming games, that are not yet released. Catherine Full Body, from the creator of Persona, Catherine Full Body is a interactive story title with action puzzle elements in the art-style of the Persona games. It is set for a June 7th release.
King's Bounty II
King's Bounty II, being a full on sequel from the original King's Bounty game with the strategy based title being set for a non-specific date in 2020.
Bravely Default II
A highly thought of title, Bravely Default II, being touted as a title very similar to the highly successful Octopath Traveller was announced for an non-specific 2020 release with a demo free to download for players currently on the Switch eshop.
More obscure titles such as:
Clubhouse Games Worldwide Classics, a collection of board games and such is releasing on June 5th
Ninjala, a free to play eight player battle royale is releasing on May 27th
Trials of Mana having an April 24th release
Fuser, a music rhythm game being set for launch on Switch in Fall 2020
Warhammer 40,000 Mechanicus is due to release in May 2020
Legend of Heroes: Trails of Cold Steel is set to release on June 30th
Mr DRILLER DrillLand will release on June 25th
Vigor set for a closed beta to be available for playeres on April 9th
Burnout Paradise Remaster
Cult classic title Burnout is set for a remaster with Burnout Paradise Remaster which does not have a specific date but will be released in 2020, twelve years after its original's release.
More known titles that were known previously such as Elder Scrolls Blades and Minecraft Dungeons are due to release this Spring also on the Switch.
With that all said, that is Nintendo's current announced titles and plans for 2020 from their Nintendo Direct Mini. Not the hotbed of titles most Nintendo fans were hoping for, but still,
nonetheless, having an abundance of titles and details announced for already released major title such as Pokémon, Smash Ultimate and Animal Crossing.
What are you looking forward to?
Article by Nathan Brennan