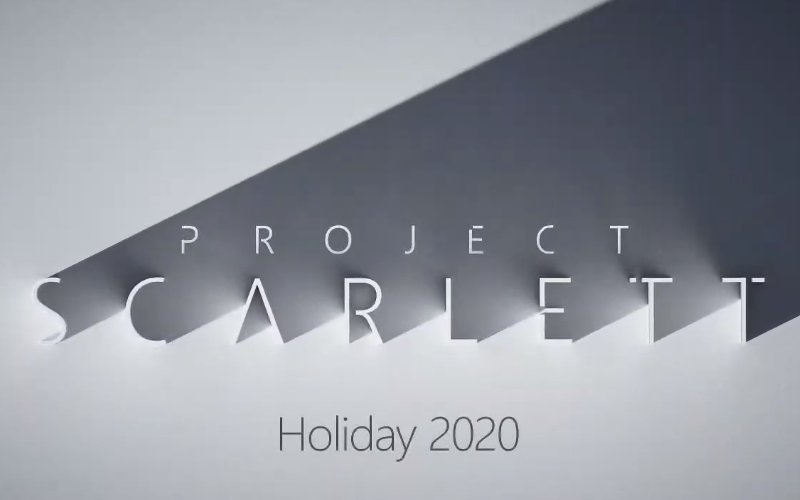 Project Scarlett Details Revealed By Xbox
Xbox were out to impress this year, being the only one of the three console attending E3 and hosting a press conference. The stage was set for them to make a statement about their upcoming titles, as well as finally revealing some tantalising details for the future of Xbox.
Sixty games were showcased over the briefing including fourteen from the Xbox Game Studios family, all of which you can check out here. They also discussed the expansion of Games pass, allowing you to play games on Xbox and PC with Games Pass Unlimited. Details reagrding Project xCloud were also mentioned. Players will be able to use their Xbox One as an xCloud sever to play games via the cloud for free, if you own an Xbox One. But the event was wrapped up by discussing some specs and goals for Project Scarlett, which you can check out in the video below.
Releasing Holiday season 2020, the Xbox team worked closely with AMD to develop their new custom chip, which along with GGDR6 RAM and a solid state hard drive, Scarlett has the potential to output:
– 120fps
– 8k capability
All this power means it is 4x more powerful than the Xbox One X and will give a 40x performance increase over current generation consoles. Project xCloud and the expansion of Xbox's Game Pass program, will allow Xbox players to have even more ways and power to plays games. With fourteen Xbox Game Studios and an array of third party developers working on the next generation of titles, this is very exciting news for us gamers.
Now a console release wouldn't be complete without some top titles. Who better to launch alongside the new Xbox, than Master Chief himself, in Halo Infinite. A trailer, developed in-engine, accompanied the announcement. Watch it below.
So Microsoft and Xbox have shown some of their cards in regards to the next generation of consoles. What do you think of the potential future?