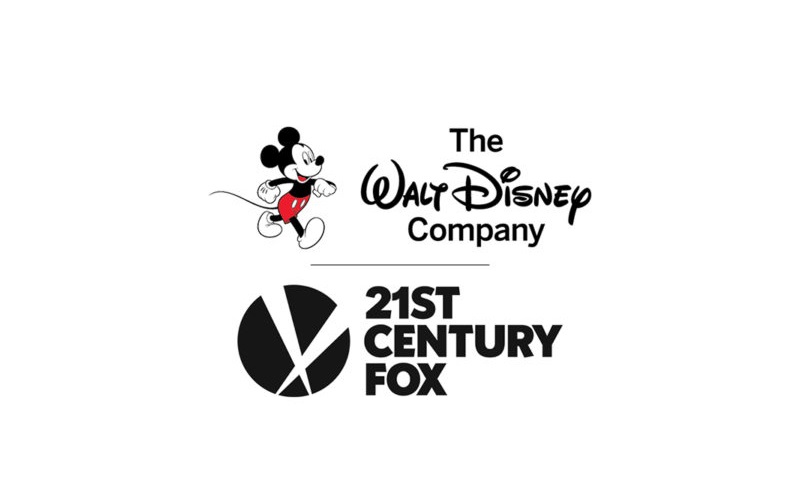 Disney Officially Acquires 21st Century Fox
The massive corporate merger has finally happened as of 12.02pm March 20th 2019. The Walt Disney Company acquire all of 21st Century Fox' film and and several TV production studios for an all in stake of $71 billion. Price is a combination of over €51 billion cash payout to shareholders and the taking on of any financial debt Fox may have.
Included in the deal are Twentieth Century Fox, Fox Searchlight Pictures, Fox 2000 Pictures, Fox Family and Fox Animation; Fox's television creative units, Twentieth Century Fox Television, FX Productions and Fox21; FX Networks; National Geographic Partners; Fox Networks Group International; Star India; and Fox's interests in Hulu, Tata Sky and Endemol Shine Group.

In a press release today, Robert A. Iger, Chairman and Chief Executive Officer, The Walt Disney Company said:
"This is an extraordinary and historic moment for us—one that will create significant long-term value for our company and our shareholders,". . . "Combining Disney's and 21st Century Fox's wealth of creative content and proven talent creates the preeminent global entertainment company, well positioned to lead in an incredibly dynamic and transformative era."
Film franchises such as Alien, Die Hard, Avatar and Predator all join the Disney stable along with major TV shows such as The Simpsons, X-Files and It's Always Sunny In Philadelphia are also part of the acquisition.

Marvel fans will be happy to see that X-Men and Fantastic Four properties will now be available to Kevin Feige's MCU. Expect to hear plans for these characters in the coming months and years.
21st Century Fox's news, sports and broadcast businesses, including the FOX News Channel, FOX Business Network, FOX Broadcasting Company, FOX Sports, FOX Television Stations Group, and sports cable networks FS1, FS2, Fox Deportes and Big Ten Network, and certain other assets and liabilities, into Fox Corporation (which was not acquired by Disney).
What are your thoughts on the whole merger and what do you hope to see from future installments of 21st Century Fox properties?