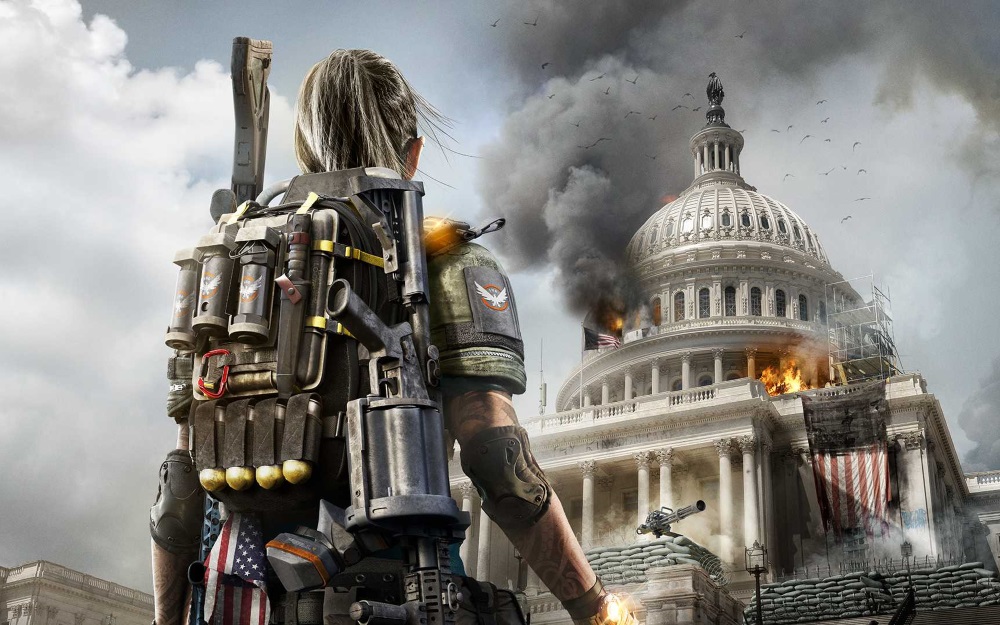 Ubisoft have revealed the dates for the private beta for Tom Clancy's The Division 2. Players who have pre-ordered Tom Clancy's The Division 2, will be able to put their hands-on the game from February 7th to 11th 2019. Other players will have a chance to join the private beta by registering at http://thedivisiongame.com/beta.
A brand new trailer also dropped by Ubisoft, which unveiled more details about Tom Clancy's The Division 2's story. These details include all three enemies factions of the game. Some additional info on the post-viral outbreak is also exposed, giving some added background to the game.
True Sons: A paramilitary force that relies on combat expertise and overwhelming firepower to dominate their enemies and expand their territory. Smart and organised, the True Sons are led by a former JTF officer whose ruthlessness and cunning make him a dangerous adversary.
Hyenas: A loosely organised gang of opportunistic raiders that prey on struggling civilian encampments through violence and intimidation. These hedonistic scavengers take everything they can steal and destroy everything else to deprive their enemies of valuable resources. The Hyenas are led by a council of the strongest pack leaders.
Outcasts: Bitter survivors of a forced quarantine bent on revenge against those who brutally imprisoned them and the society that stood by and let it happen. Their charismatic, bloodthirsty leader believes everyone is complicit and urges her followers to punish the guilty by spreading sickness and murdering indiscriminately.
Tom Clancy's The Division 2 is an online open-world, action shooter RPG experience. There promises to be a bigger more robust campaign along with a host of improvements from the original game.
Register for the beta here, as it takes place on February 7th-11th. The full game is out March 15th 2019 on Xbox One, PS4 and PC