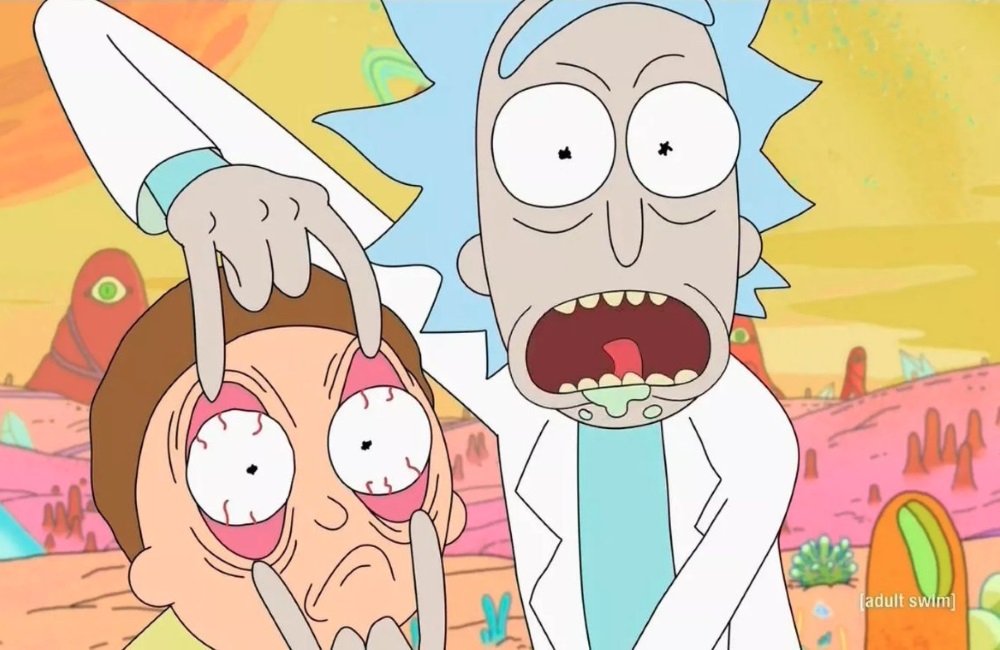 Channel 4 have announced a deal with Adult Swim to bring Rick and Morty to UK terrestrial TV along with a host of Adult Swim's back catalogue to their All 4 streaming service. In a post via the Channel 4 website, the new series of Emmy award-winning Rick and Morty is to premiere exclusively on Channel 4 in the UK. Seasons 1-3 will also begin broadcasting on E4 from February.
Ian Katz, Channel 4 Director of Programmes, said 
Rick and Morty is one of the most anarchic, ingenious and original shows around and the breakthrough animated hit of recent years. I'm thrilled that it's coming to Channel 4 and E4.
Karl Warner, Controller E4 said,
Adult Swim's amazing mix of original ideas and anarchic comedy is the perfect brand partner in E4's evolution.
Charlie Palmer, Managing Editor All 4, said,
Adult Swim is a fantastic brand with a clear proposition and a devoted fan base. I'm delighted to have it join VICE and Walter Presents as a featured channel on All 4.
Earlier this month, creators released a short Rick and Morty clip via Twitter, which you can see below.
Rick. Morty. Rick. Morty. Rick. Morty. pic.twitter.com/kQPqGVQ62m

— Rick and Morty (@RickandMorty) January 3, 2019
Finally, here is a breakdown of the other Adult Swim shows coming to All 4.
Long running, irreverent and beloved sketch show Robot Chickenincluding specials on Star Wars, DC Comics and The Walking Dead
Super-villainous The Venture Bros
Meme-generating surrealist wonder The Eric Andre Showand the UK premiere of Andre's new show Mostly 4 Millennials
Satanic good boy Mr. Pickles
Everyone's favourite band of sentient fast food Aqua Teen Hunger Force
Hilarious and bizarre Tim and Eric Awesome Show, Great Job!, with Tim & Eric's Bedtime Stories
Backwoods redneck nonsense from Squidbillies
Crime fighting capers with Hot Streets
Suit up for The Game with Ballmastrz 9009
And many, many, many more to come across 2019