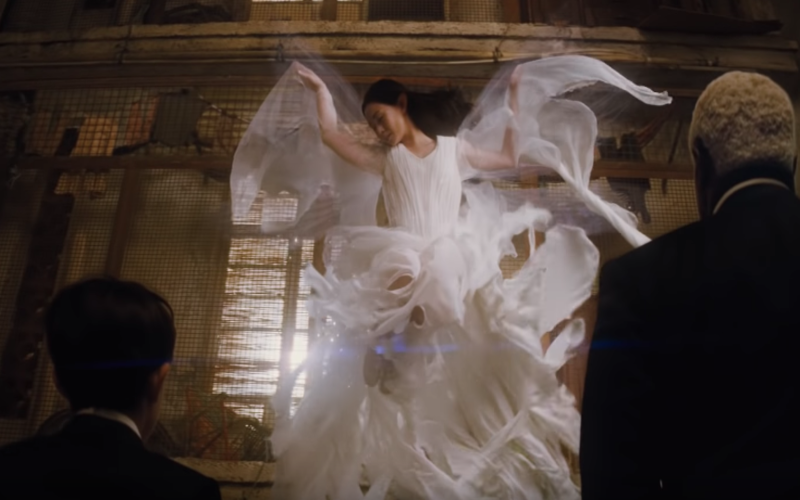 Teaser Trailer Released For Disney Adaption Of Artemis Fowl
The teaser trailer for the Disney adaption of Eoin Colfer's Artemis Fowl series has been released.
If you haven't read the books, the story follows 12 year old boy genius Artemis Fowl and his exploits in an ancient, highly-advanced underground world.
Here's the official synopsis:
"Disney's Artemis Fowl, is a fantastical, spellbinding adventure that follows the journey of 12-year-old genius Artemis Fowl, a descendant of a long line of criminal masterminds, as he seeks to find his father who has mysteriously disappeared. With the help of his loyal protector Butler, Artemis sets out to find him, and in doing so uncovers an ancient, underground civilization—the amazingly advanced world of fairies. Deducing that his father's disappearance is somehow connected to the secretive, reclusive fairy world, cunning Artemis concocts a dangerous plan—so dangerous that he ultimately finds himself in a perilous war of wits with the all-powerful fairies." 
Ferdia Shaw plays the title character in his debut performance, with Lara McDonnell (Love, Rosie) playing Captain Holly Short, a feisty elf who is kidnapped by Artemis for ransom. Judi Dench (Skyfall) plays Commander Root, leader of the fairy police force, Nonso Anozie (Cinderella) plays the Fowl family bodyguard named Butler, and Josh Gad (Beauty and the Beast) plays Mulch Diggums, a kleptomaniac dwarf who tries to rescue Holly.
The film will be released on August 9, 2019.
What do you think? Has Disney done the franchise justice? Comment below!