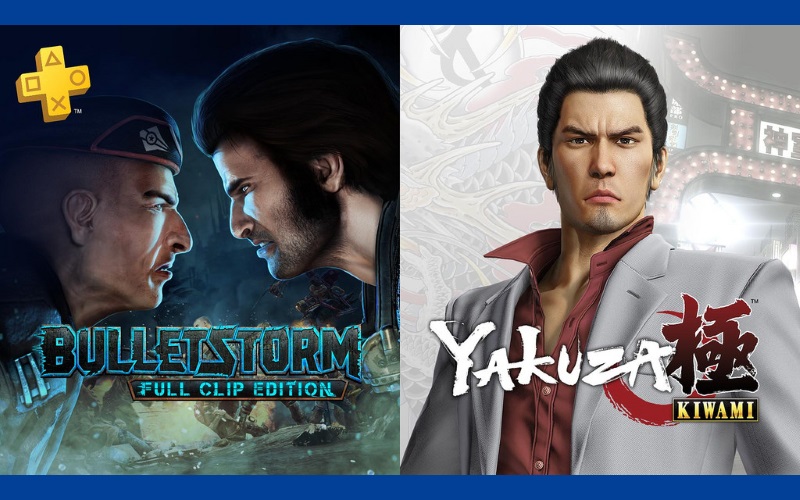 PS Plus November Titles Announced
There are a couple of big action-packed titles coming to the PS Plus November lineup.
PS4
Yakuza Kiwami returns to the original Yakuza title released on PS2, with this full remake for PS4. The game recreates Tokyo's entertainment district Kamurocho's atmospheric nightlife and brooding criminal under-belly with current-gen visuals, brand-new art work and updated combat mechanics.
Next up we have a remastered edition of the madcap first person shooter Bulletstorm: Full Clip Edition. This over the top action game sees you shoot, electric lasso and kick your enemies to bits, while using your surroundings to string together crazy combo and environmental kills. Think 80's action movie tropes with big guns, quippy one-liners and gorey deaths all blended together.
Along with the PS4 games, the full list for November includes:
Yakuza Kiwami (PS4)
Bulletstorm: Full Clip Edition (PS4)
Jackbox Party Pack 2 (PS3)
Arkedo Series (PS3)
Burly Men At Sea (PS Vita + PS4)
Roundabout (PS Vita + PS4)
These titles will be available for PS Plus on November 6.
Leaving the lineup are the following:
Friday the 13th: The Game (PS4)
Laser League (PS4)
Knowledge is Power (Bonus PlayLink title)
Master Reboot (PS3)
The Bridge (PS3, PS4, PS Vita)
Rocketbirds 2: Evolution (PS Vita, PS4)
2064: Read Only Memories (PS Vita, PS4)
What will you be checking out? Comment below!