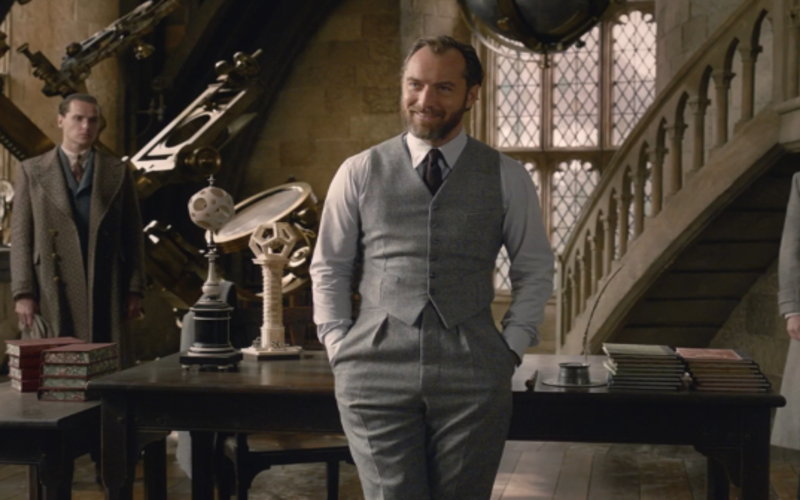 'Dumbledore's Theme' – James Newton Howard – Track Of The Day
With the latest instalment of the multi-million dollar franchise Fantastic Beasts has just hit cinemas, so there is no better time to listen to some of the gorgeous tunes that gave the movie life. This song from the soundtrack is performed on Piano Solo and is an interesting embodiment of one of the key new features of the sequel.
Love or loathe the direction or casting of these movies – two things there has been much discussion of within the fandom – but the music helps set the mood. Even the instrument instruction tells you a lot about Dumbledore; he's a mighty force, but noticeably solitary. The music is hopeful; not completely happy or entirely sad. I am no music expert, but it reminds me of posh lounge classical music, which might suggest a bit of pomp or arrogance.
I was particularly intrigued by the insight of actress Evanna Lynch's recent comments in  support of Jude Law's portrayal of Albus Dumbledore; manipulative, but in a well-meaning way. He is charming, even a little arrogant but always hopeful for fighting the good fight.
Maybe you hear something completely different? Let us know in the comments!