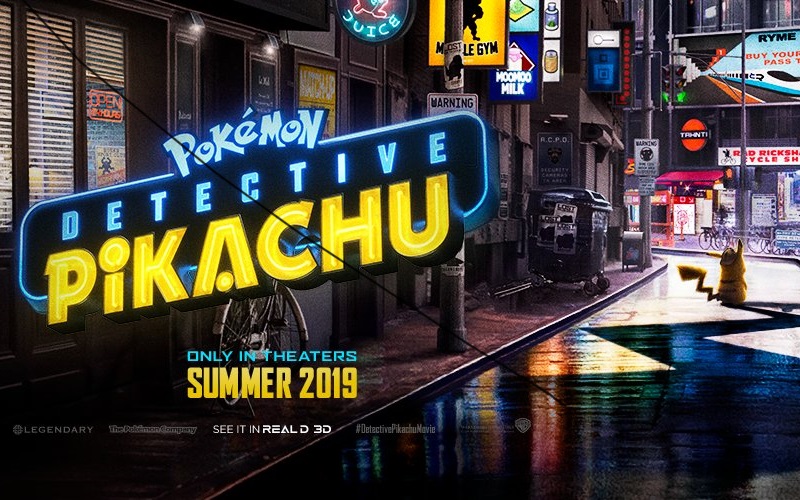 Catch The First Detective Pikachu Trailer
The first trailer for Detective Pikachu is now in the wild and it brings some of our favourite characters to the real world. Detective Pikachu, which is based on the video game of the same name, sees a highly intelligent Pikachu teaming up with Tim in order to find Tim's father. This Pikachu was the partner of Tim's father Harry in a detective agency and they embark on an adventure to discover the disappearance of Harry. Tim also has the ability to talk and understand this particular Pikachu, while the rest of the world cannot understand him.
This is the first live-action iteration of the hugely popular Pokémon franchise and sees a wise-cracking and humour filled Pikachu voiced by Ryan Reynolds. Justice Smith will play Tim Goodman and the film is directed by Rob Letterman who, along with writer Nicole Perlman, also pens the screenplay. Letterman has directed such films as Shark Tale and 2015's Goosebumps.
A number of other Pokémon can be seen in the trailer, with the likes of Mr. Mime, Charizard, Psyduck and Jiggylypuff  all realised in real life. The quirky humour and quippy dialogue is sure to appeal to the whole family.
Detective Pikachu is set to release on May 10th 2019.