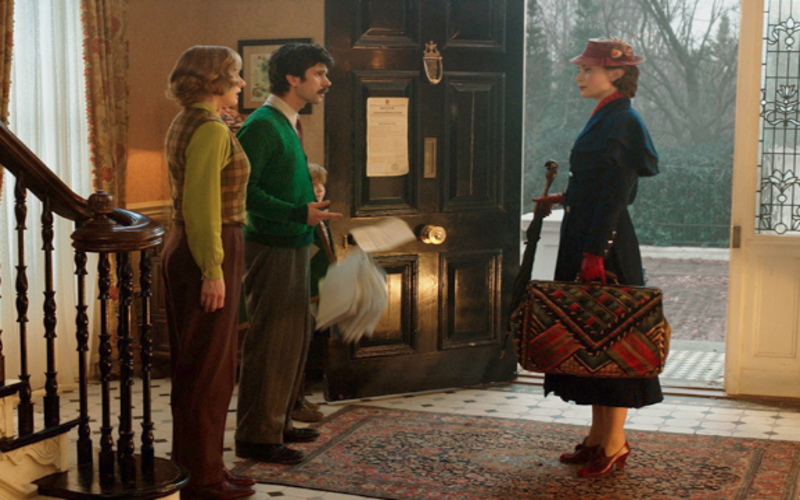 'Mary Poppins Returns' Special Look Released
A special look of Mary Poppins Returns has been released.
The film is set in 1930s depression-era London and Banks children Michael and Jane are now grown up. After Michael suffers a personal loss, the enigmatic nanny Mary Poppins (Emily Blunt) re-enters the lives of the Banks family to take care of he and his three children. She uses her mysterious magical skills to help the family rediscover joy by introducing them to an assortment of whimsical characters.
It's sure to be a massive hit for Disney. The film features an incredible cast including Meryl Streep, Colin Firth, Angela Lansbury and Dick Van Dyke. 
Check out the special look below:
The live-action and 2-D animation combo looks so cool. We're all going to feel some MAJOR nostalgia watching this film.
Mary Poppins Returns is set to hit the silver screen on December 25.