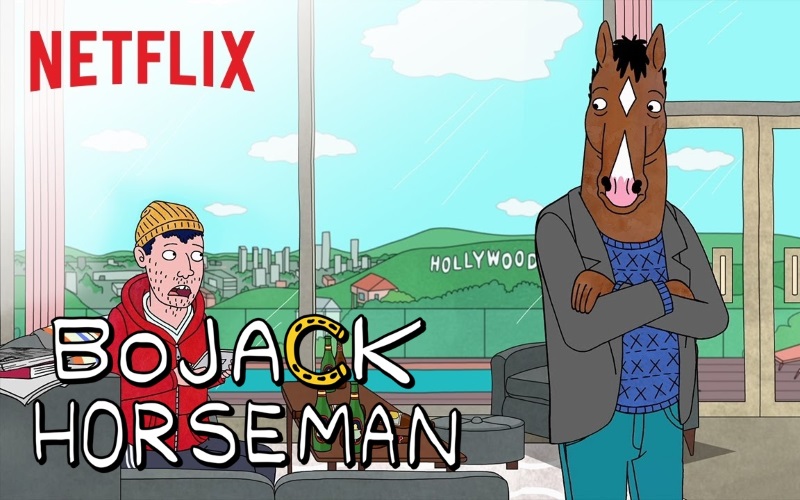 BoJack Horseman Season 5 Trailer Drops
The surprise hit that was BoJack Horseman, is entering it's fifth season later this month. The animated adult comedy-drama series that follows the exploits of BoJack. He was an out of work, former sitcom star and has been trying to get back in the limelight.
Although the series is full of dark humour and is a satirical look at the world of Hollywood & politics, it dives into aspects of BoJack's battle with mental health issues, depression and addiction. BoJack Horseman is a multi-award winning show, garnering critical acclaim for its voice acting, on the edge humour and deep aspects of real world problems.
It stars Will Arnett, Alison Brie, Amy Sedaris & Aaron Paul. Check out the latest trailer for Season 5.
BoJack Horseman Season 5 releases September 14th exclusively on Netflix.