The House With A Clock In Its Walls – Review
The Arcade
Rating:

8

/ 10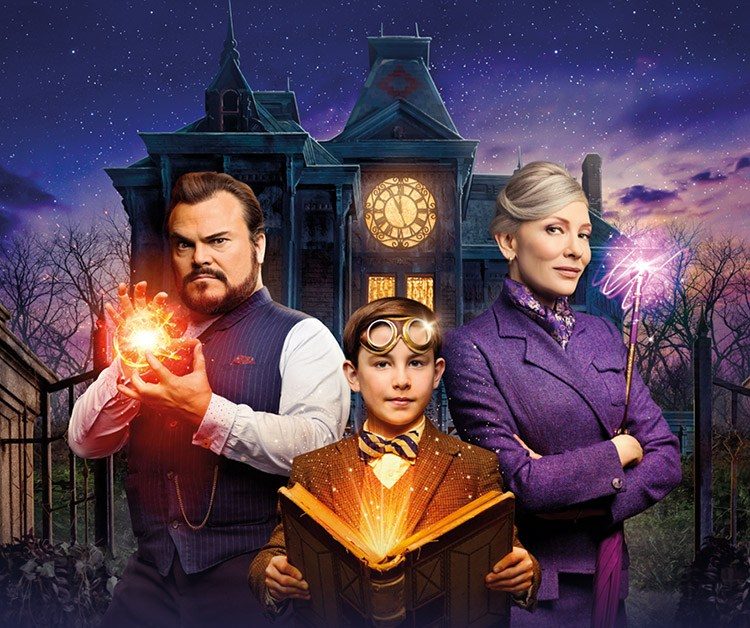 8
The House With A Clock In Its Walls – Review
It's nearly Halloween, which means it's time for some spooky family fun. This time it's in the form of the latest live-action adaptation of classic children's novel, The House With a Clock in Its Walls.
Arriving At The House
Ten-year-old Lewis, played by Owen Vaccaro, is sent to live with his uncle in a mysterious house with a tick-tocking heart. His new town's sleepy facade sparks to life with a secret world of witches and warlocks when Lewis accidentally awakens the dead.
The plot has elements of Disney with some dark moments that may not be suitable for sensitive viewers or kids that scare easily. There are some definite creepy moments ranging from blood magic to necromancy. And although the story does suffer from a few pacing issues, there's balance with genuinely lovely and funny moments.
Warlocks and Witches and Lions Oh My!
Vaccaro does a great job of carrying the film as a warlock in training. While there is room for improvement, this young actor is one to watch.
Jack Black plays Lewis' uncle Jonathan who is an old hat at these type of roles. However, that doesn't make him any less watchable or likeable. Miss Zimmerman, who was played beautifully by Cate Blanchett, joins Jonathan as his neighbor and best friend and their chemistry is undeniable, To be honest it's possibly my favourite part of the film. Blanchett steers away from her usual roles and it's a welcome treat. Here's to more Black and Blanchett collaborations! They just add to the warmth and depth here which only adds to the charm of the film.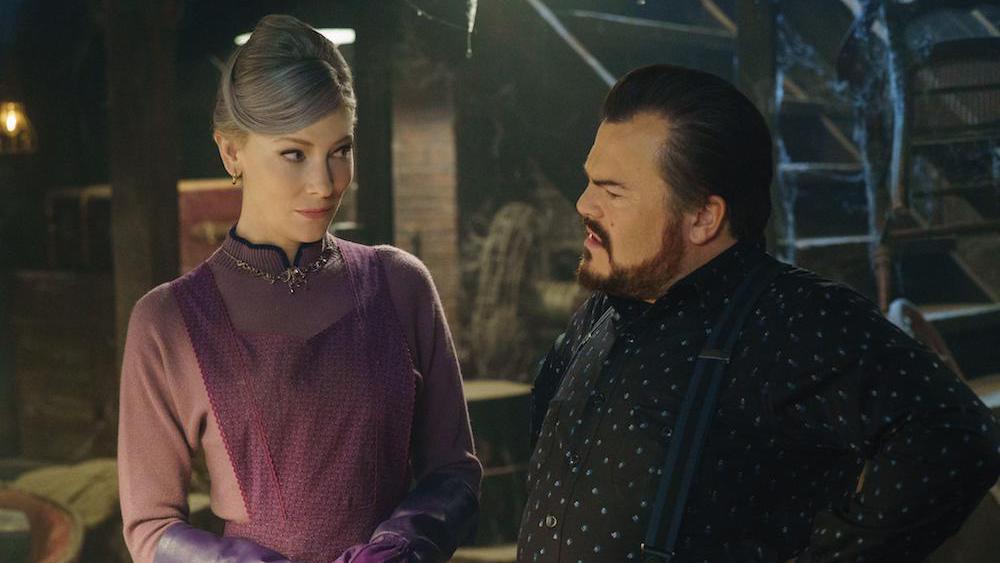 This movie is a different direction for director Eli Roth and while it might not get the top marks, Roth brings a charming nostalgia. The colour, light and effects are warm and eerie. Additionally, the locations are gothic in nature while still being warm. The house truly was magical.
As I mentioned earlier though, the pace of the movie was a bit start and stop. There were moments where I willed for the countdown to just gain a little speed. When it eventually got there though it was quite enjoyable.
Similarly, the computer-generated effects  were a bit stilted but helped keep the magic going.  Special mention should be given to the composer of the film's soundtrack, Nathan Barr, who crafted the movie's eerie atmosphere and momentum. There were some  retro fifties vibes that really grounded the film and I personally really enjoyed.
Fantastical Family Movie
If you're looking for a movie for the whole family this Halloween season, this is it.  While lacking in parts its still a thoroughly enjoyable movie. The  House With a Clock in its Walls is an endearing and charming movie with a great cast. Again, bring us more Blanchett and Black collabs!
Watch the trailer below:
The movie releases September 21.
Are you excited to watch the film? Let us know in the comments!
A New Halloween Favourite?
8.0
An excellent addition to the Halloween movies library, colourful and entertaining!