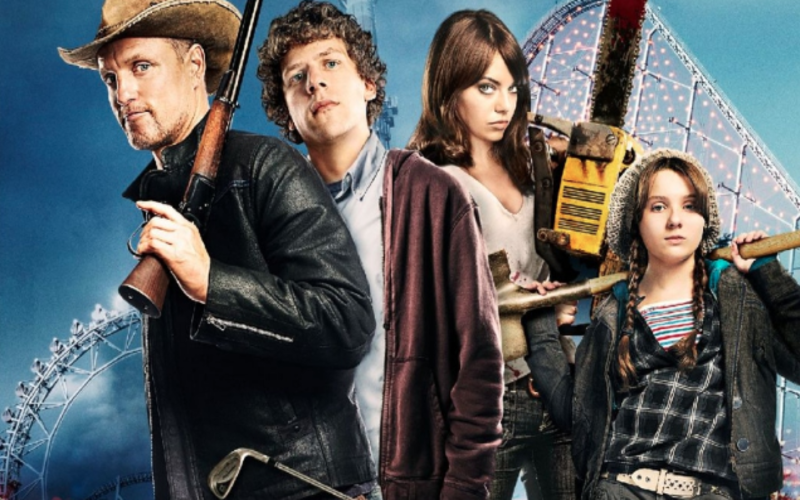 You read that right; the original cast are all returning for Zombieland 2. 
Director Ruben Fleischer spoke to Fandango and confirmed the entire main cast will be returning. He also revealed that Zombieland 2 will begin filming in Georgia, January 2019.
Speaking to Fandango, he said, "I'm thrilled. We're already actually starting Zombieland. I've been scouting and storyboarding and getting it going. It's been really exciting starting to think about that movie, and to get to work with [the cast] once again is truly a dream come true."
The film will take the foursome from the White House to America's heartland as they faced off against new zombies that have evolved since
Z1
, according to
The Hollywood Reporter
. They'll also come up against other human survivors.
Zombieland 2 will once again star Jesse Eisenberg, Woody Harrelson, Emma Stone and Abigail Breslin.
Will Wichita still be interested in Columbus once she finds out he's not the only eligible bachelor left in the world? Let us know your thoughts in the comments!