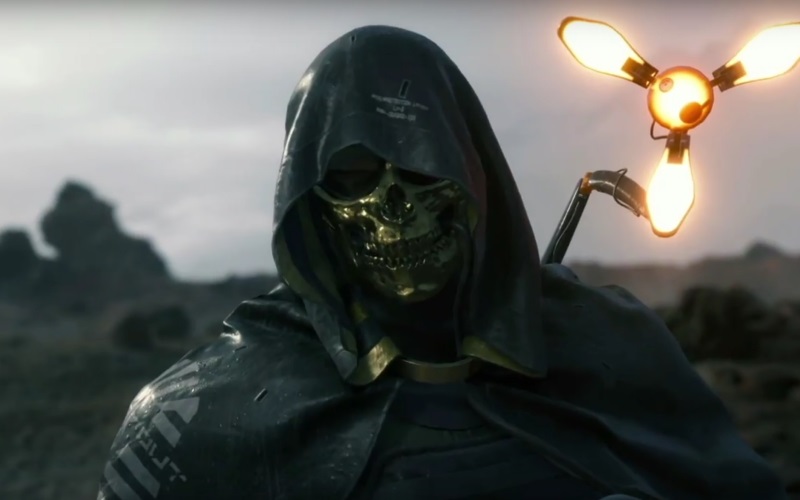 New Death Stranding Trailer Released With A Familiar Actor
Hideo Kojima held a panel with several Japanese voice actors at Tokyo Game Show. Kojima revealed a new Death Stranding trailer onstage:
トロイさんバージョン👍🦀😅🐟 pic.twitter.com/i8LVPhwMHb

— 小島秀夫 (@Kojima_Hideo) September 23, 2018
Some New Cast Members Announced
Troy Baker was confirmed as voice and mo-cap of the man in the golden mask, a villain in-game. Tommie Earl Jenkins was also announced to be voicing, as well as doing motion capture. His character is said to be the boss of Norman Reedus' character. You can see the entire event from TGS below with Kojima answering some questions and introducing some of the Japanese voice cast.
A Familiar Face?
Although Baker and Jenkins are confirmed, another familiar face to Metal Gear fans is said to have been spotted. A figure wearing a Dutch flag patch is glimpsed for a second. This is said to be Stefanie Joosten, who played Quiet in MGS V: The Phantom Pain. Although not confirmed, YouTuber YongYea has broken down all the hints to Stefanie Joosten's involvement in the project.
Expect to see more of Death Stranding in the coming months.
Are you excited for the game? Let us know in the comments!