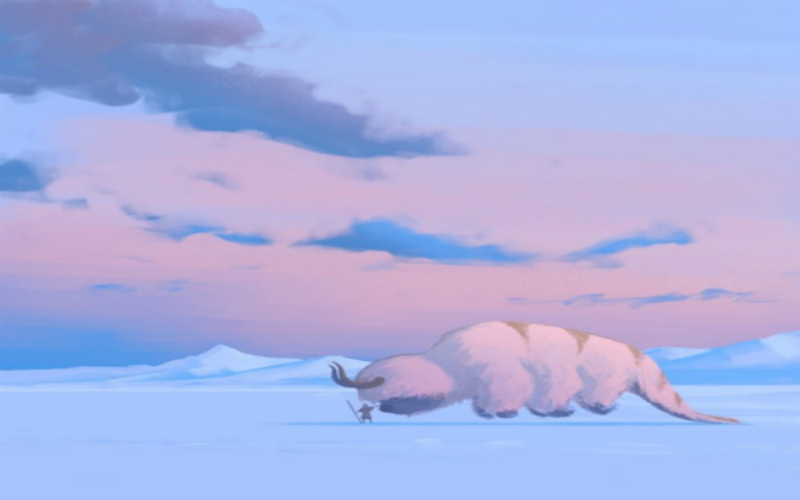 Netflix To Adapt Avatar: The Last Airbender Into A Live-Action Series
Netflix announced they will adapt Nickelodeon's Avatar: The Last Airbender into a live-action series. They made the announcement via See What's Next, a Netflix-run news account on Twitter. Production is set to start sometime in 2019!
A reimagined, live-action "Avatar: The Last Airbender" series is coming to Netflix!

(ᴄᴏɴᴄᴇᴘᴛ ᴀʀᴛ ʙʏ Jᴏʜɴ Sᴛᴀᴜʙ) pic.twitter.com/YsMoE4UguV

— See What's Next (@seewhatsnext) September 18, 2018
Attached to the tweet is a piece of concept art for the show, made by John Staub. This "re-imagined, live-action" series signed the original creators; Michael DiMartino and Bryan Konietzko as executive producers and showrunners.
This announcement follows a line of remakes from Viacom due to hit production soon. Viacom owns both Nickelodeon and MTV and according to Deadline,  "[i]t will be focused largely on developing and producing reboots, revivals and spin-offs of series from MTV's library of more than 200 young adult titles in addition to new shows, predominantly unscripted."
Netflix's version marks the second attempt at adapting the beloved cartoon to a live-action premise. With its first, made in 2010 by M. Night Shymalan being met with less than favorable reviews, fans are no doubt cautious this time around. Aware of the previous film's mistakes, Konietzko and DiMartino addressed this after Netflix's announcement:
"We're thrilled for the opportunity to helm this live-action adaptation of Avatar: The Last Airbender. We can't wait to realize Aang's world as cinematically as we always imagined it to be, and with a culturally appropriate, non-whitewashed cast. It's a once-in-a-lifetime chance to build upon everyone's great work on the original animated series and go even deeper into the characters, story, action, and world-building."
What do you think? Do you think Netflix will do a better job this time around? Let us know in the comments below!
Doing a little of this, a little of that. If you see me holding a camera, run!