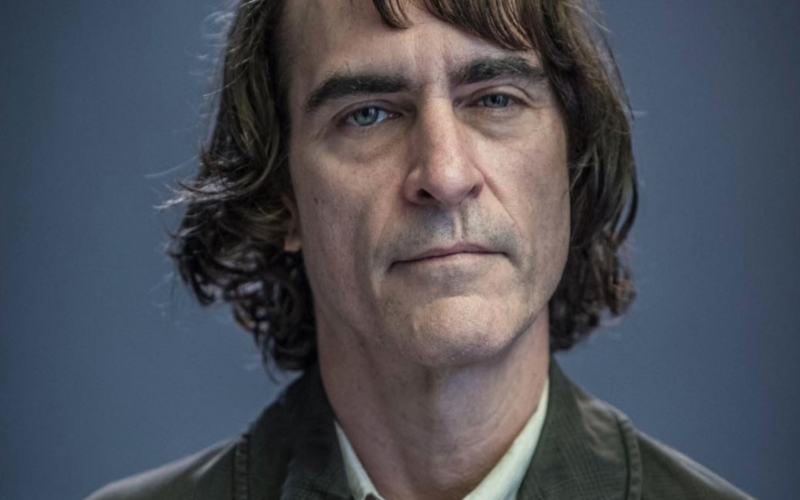 The first official photo of Joaquin Phoenix's Joker has been released and it's… not what we expected.
The last time we got a Joker release photo, it was Jared Leto's loud, neon caricature. This, in comparison, is very muted. In fact, Phoenix kind of looks like an extra from Poldark. 
However, after seeing the set photos and some action shots (below), we're really warming up to them. You can see the potential in the photo of him laughing. There is definite Joker in there.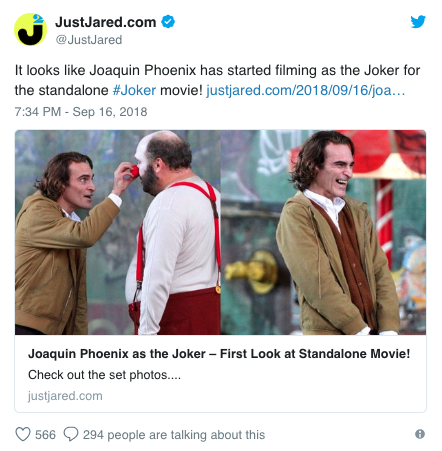 Phoenix will play the role of Arthur Fleck, a failed comedian who will eventually become DC's most iconic villain. According to Geek Tyrant, the story has been described as an "exploration of a man disregarded by society [that] is not only a gritty character study but also a broader cautionary tale".
The film will also star Robert De Niro, Frances Conroy, Marc Maron, and Zazie Beetz.
What do you think of the photos? Let us know in the comments!