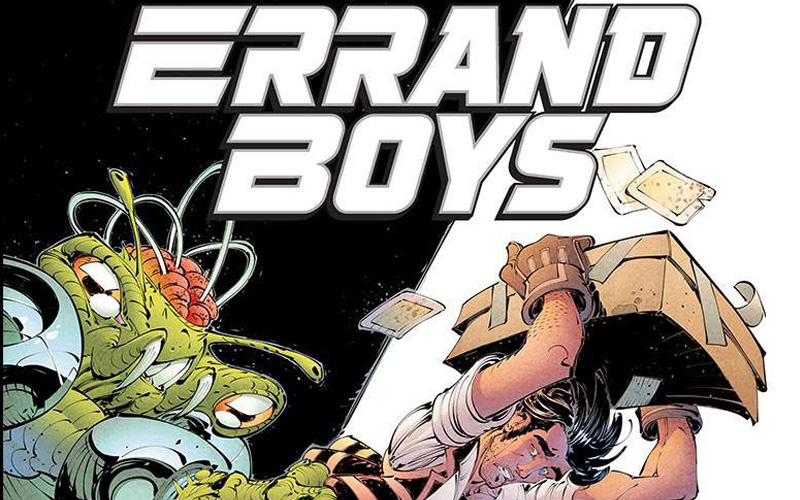 Errand Boys Sneak Preview From Image Comics
We got a sneaky look at a brand new comic from Image Comics. Errand Boys is a space faring futuristic story following an errand boy by the name of Jace Lopaz.
In the future, if you can't find a decent job, you run errands—the dangerous, often illegal kind. 30-year-old Jace Lopaz is a hard-worn scoundrel and a lifelong solo act—until he's saddled with his 13-year-old half-brother Tawnk full-time. Now Jace has two mouths to feed while evading the law, running from aliens, and jumping off skyscrapers. The only thing weirder than the vastness of space is family.
Written by D.J. Kirkbride (The Once and Future Queen) and with art/cover by Nikos Koutsis (Stretch Armstrong). Check out some of the art and preview pages below: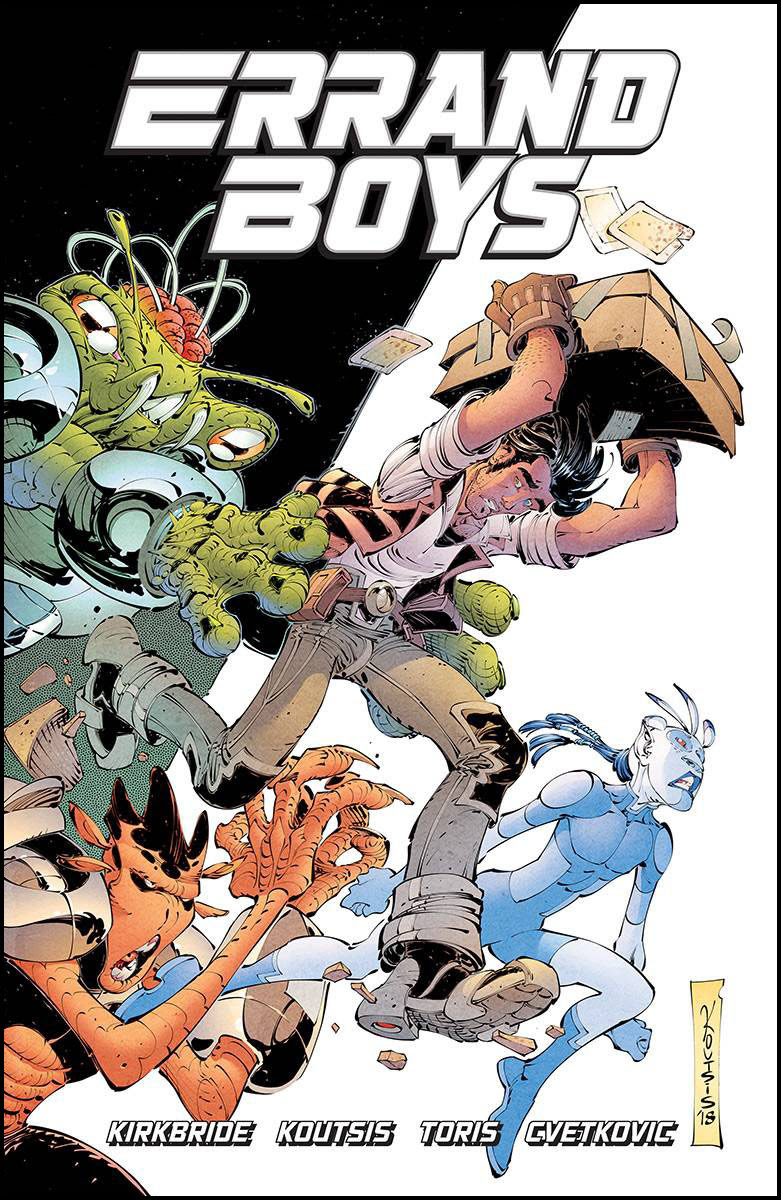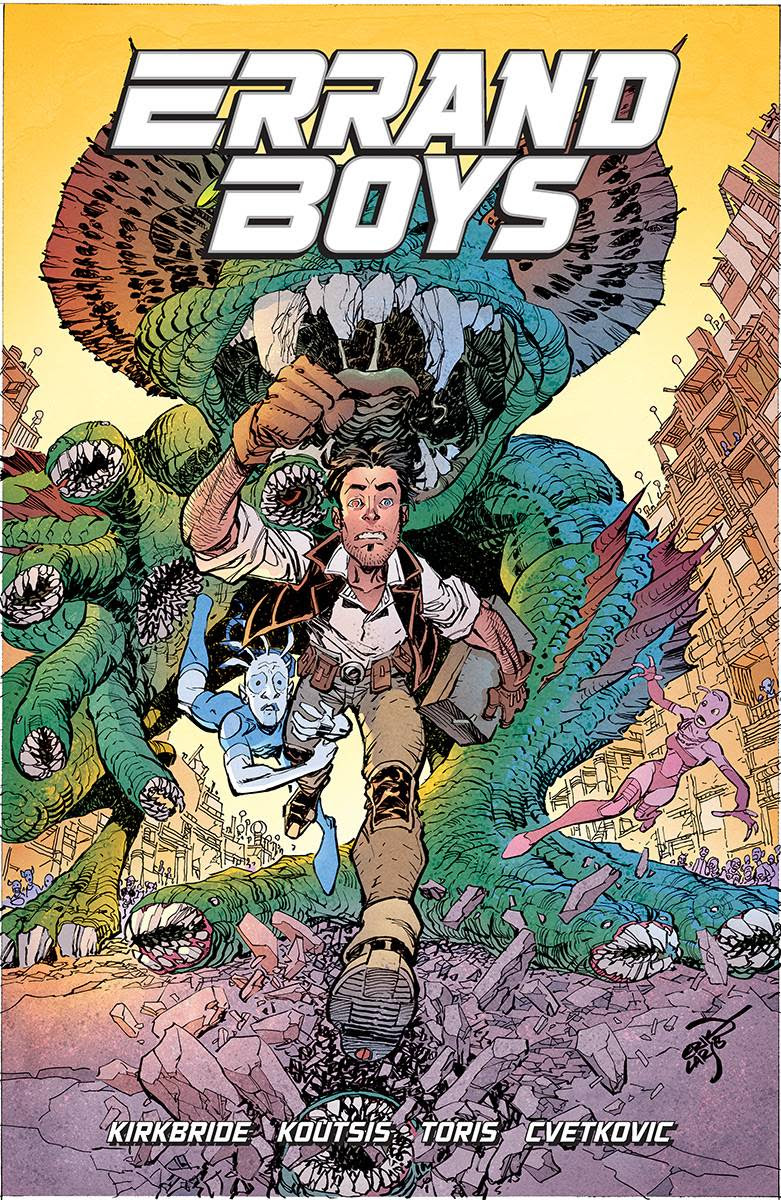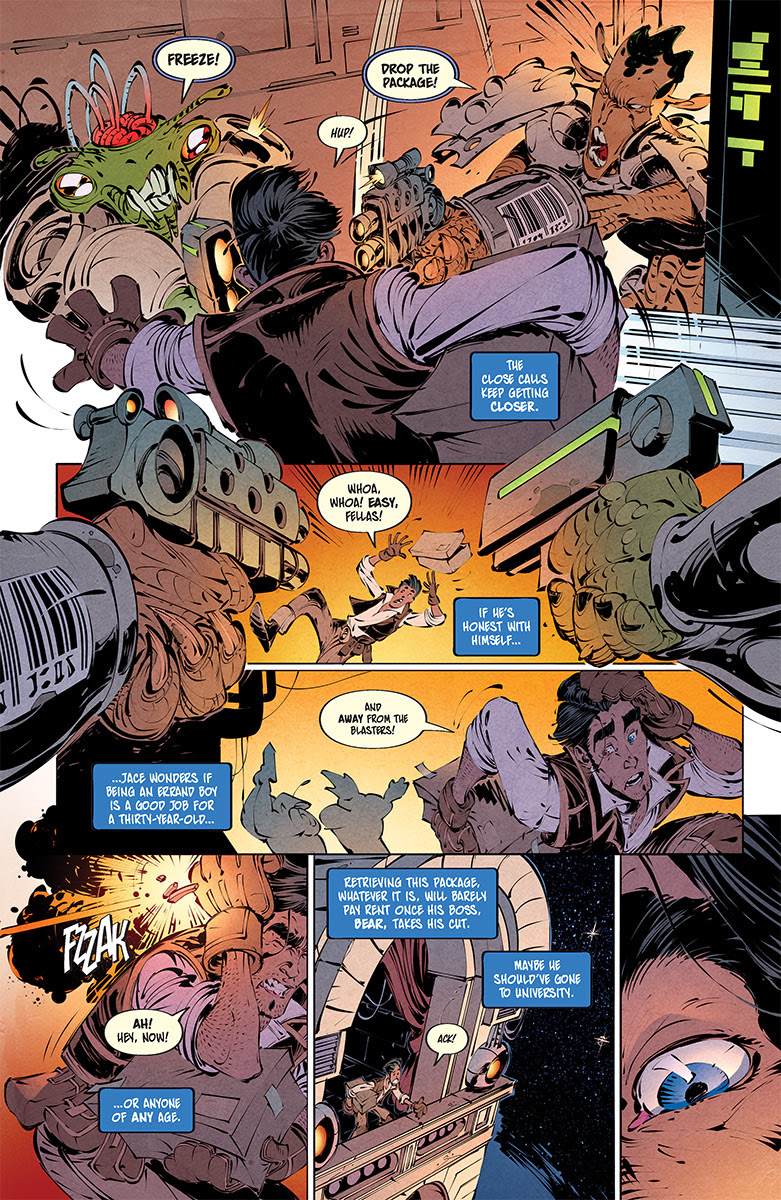 The Errand Boys comic releases October 3
Editor-in-Chief, part-time super villain and hoarder of cats. If you can't find me writing, I'm probably in the kitchen!