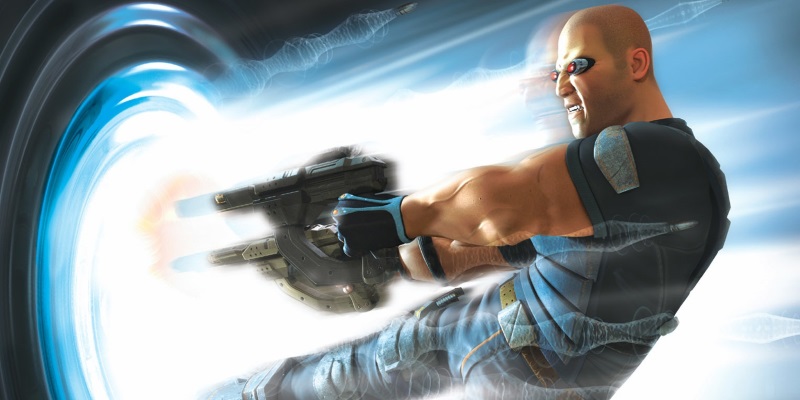 The infamous TimeSplitters series is a much beloved FPS trilogy. Now it has been announced that the TimeSplitters IP has been acquired by THQ Nordic via their subsidiary Koch Media. The deal includes the rights to the previously released games and to future titles to be created. In short, a HD remaster or re-release of the titles may be on the way. The last game to be released was TimeSplitters: Future Perfect back in 2005.
Klemens Kundratitz, CEO Koch Media GmbH commented:
We are hugely excited to have acquired TimeSplitters . . . The original games gave fans a massive content offer and provided a pure and genuinely fun arcade shooter experience. We have many fans of the TimeSplitters series among our own staff who are passionate about creating a product that will thrill today's gaming audience.
History
Future titles will be spearheaded by Deep Silver, the game publishing side of Koch Media. They acquired the studio once known as Free Radical, the original creators of the TimeSplitters series. The studio are currently known as Dambuster Studios. Although a lot of the original crew have moved on, it is likely this will be the team to be in charge of a future release. There has been a multiplayer TimeSplitters game in the works for the last number of years by dedicated fans. Word on this project has gone quiet since the acquisition.
What Else Was Part Of The Deal?
Also part of the deal, was the addition of the Second Sight IP, also by Free Radical. This was a 3rd person, action adventure game with a focus on mix of gun combat, telekinetic powers and stealth gameplay
The press release ends with:
Forthcoming Second Site products will also be published by Deep Silver.
Full details of future TimeSplitters and Second Sight products will be revealed in due course.
Would you like to see these titles get a re-release? What was your favourite TimeSplitters game? Let us know in the comments below!