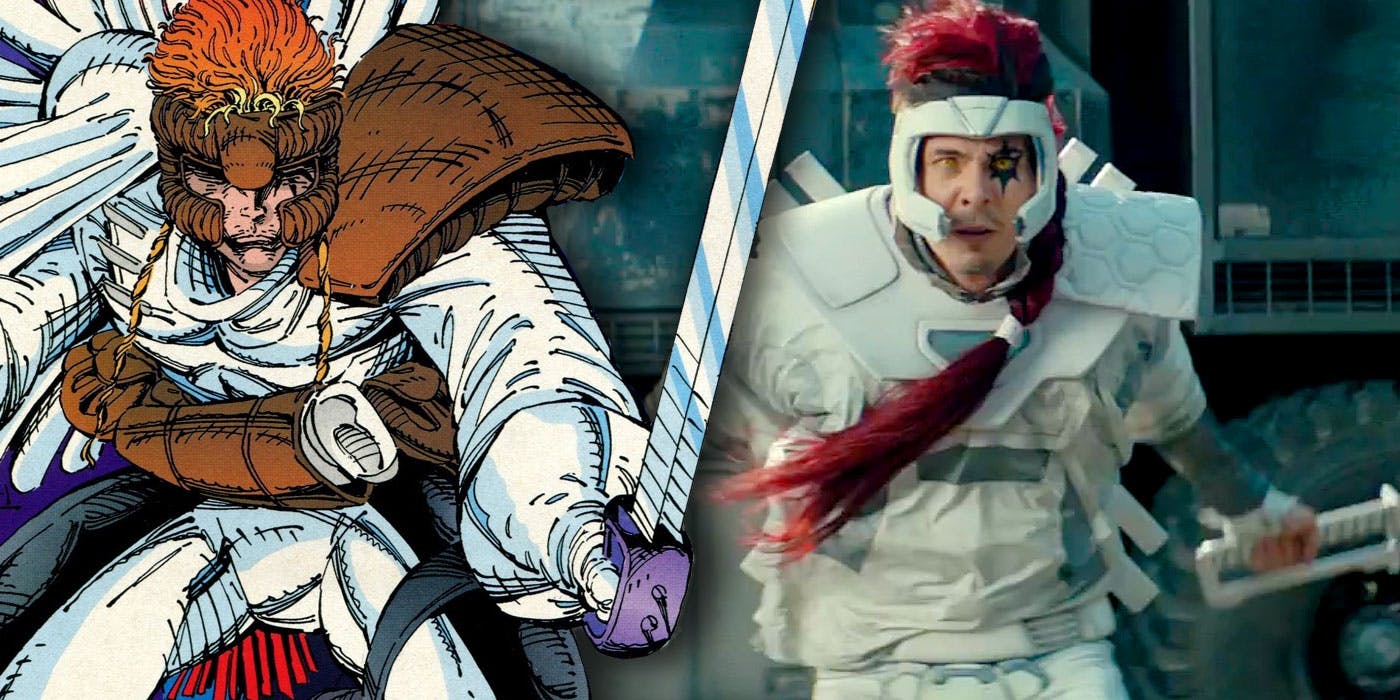 Shatterstar Gets A New Look For Solo Series
For our younger readers or even latecomers to comics, your first encounter of Shatterstar is probably from Deadpool 2. Pictured above, Lewis Tan portrayed the Mojoworld mutant in the film. Deadpool was not a fan of the mutant who proclaimed himself a better version of the Merc with a mouth!
Shatterstar has a relatively short history in the Marvel universe. First introduced in New Mutants #99, way back in 1991 and was created by Fabian Nicieza and Rob Liefeld. He has acted as a member of the New Mutants, X-Force and X-Factor Investigations.
Space Cowboy
Now under the pen of writer Tim Seeley, Shatterstar is readying for a solo series; hitting the shelves this October.
A gladiator, a warrior, a hero…the man called Shatterstar has been many things, but one thing he's always been is deadly. He's not a man you want to cross or you'll learn that fact all too well. Walk back into the darkness with Shatterstar.
Ahead of the release Seeley offered fans and followers a sneak peak at the new look for Shatterstar:
Another lil' sneak peak. (I'd be afraid we're showing too much, but we haven't even revealed the mystery villain yet!) From our October debuting #Shatterstar series. @Cfvillaart 's designs for our bad ass hero: pic.twitter.com/WAkCnRIzIW

— Tim Seeley (@HackinTimSeeley) August 29, 2018
I love the look! Artist C.F. Villa stated that he wanted to "bring back some of his iconic silhouette combined with some space cowboy flavor". He has certainly managed to capture both looks and blend them together; Shatterstar looks really modern without losing his edge. Villa went on then to release a look for Rictor, an out gay mutant, who has had a relationship with Shatterstar in the past.
Rictor's design for our new #Shatterstar series starting in October 2018.
Punk rock roots are back. pic.twitter.com/YNTxxCHxmy

— C.F. Villa (@Cfvillaart) August 28, 2018
Whether their relationship picks up again in the solo series; we'll have to wait and see. Shatterstar and Rictor do hold the honour of being the first male same-sex kiss in mainstream Marvel comics. The pair shared a kiss in X-Factor #45 in 2009.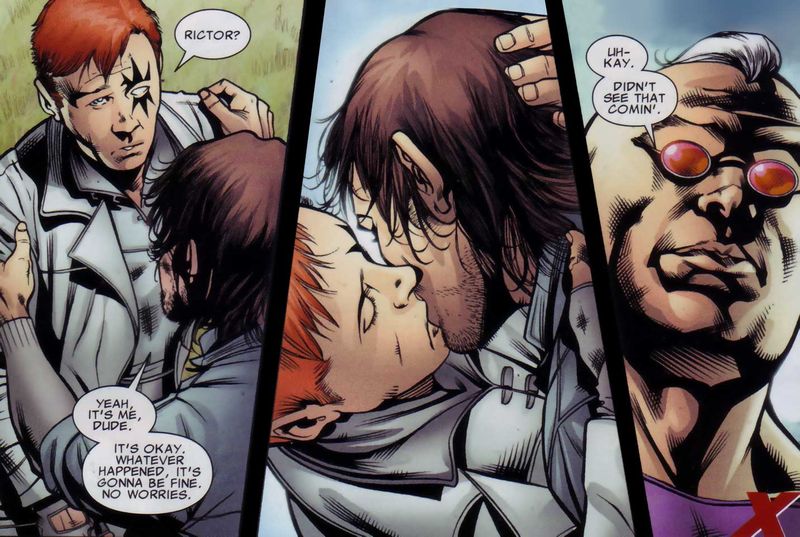 I'm very much looking forward to seeing what Seeley and Villar do with the characters. Shatterstar is going on my pull list from October so expect a review!
Will you be picking up Shatterstar #1? Let us know in the comments below!
Editor-in-Chief, part-time super villain and hoarder of cats. If you can't find me writing, I'm probably in the kitchen!