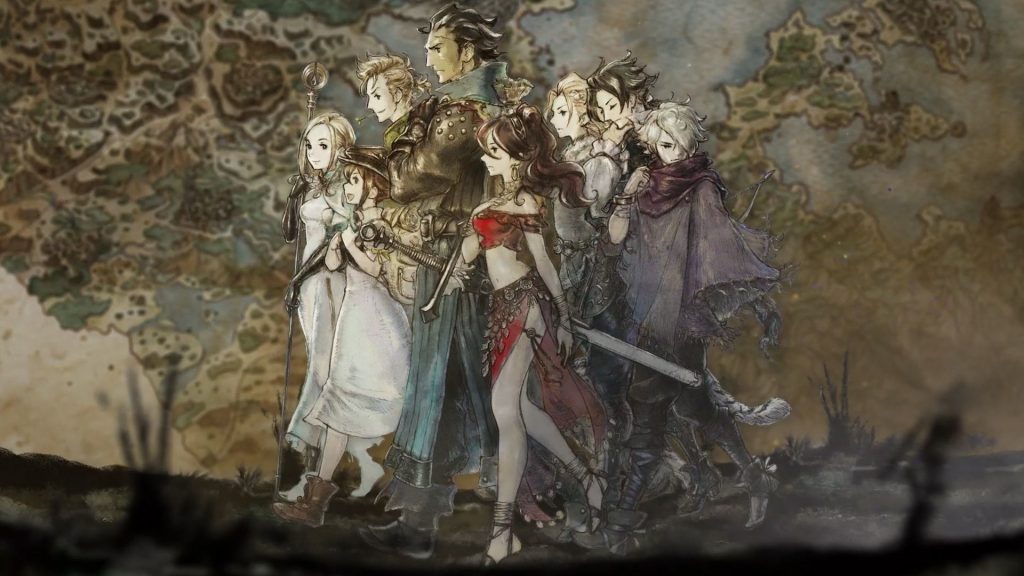 Nothing brings me back to my childhood like an old school RPG. So in honour of the game that's consumed my summer, here's your track of the day. The Octopath Traveler Main Theme music is officially synonmous with my Nintendo Switch. First thing in the morning and last thing at night, it's sound is the first thing I hear.
If you haven't been playing the game then chances are you think I'm being melodramatic. Thankfully you can listen to the track below for yourself and see just why I'm obsessed.
Yasunori Nishiki is the composer for the game's soundtrack. A freelancer, he has worked for the likes of Konami in the past. He tends to be associated with orchestral sounds but has dabbled in other genres. Octopath Traveler is a visually stunning game that boasts a blend of the new and old with 'HD-2D' graphics. While I can appreciate it's look, it's the sound that resonated with me. Each character has a signifying instrument, the battle music is swift and engaging. It really packs everything in and dredges up those old days grinding levels on some random SNES rpg.
By it's sales, I'm not the only one. The Square Enix titled has shifted one million copies since it's release a little over a month ago.
If you haven't picked up Octopath Traveler it's available for the Nintendo Switch.
Editor-in-Chief, part-time super villain and hoarder of cats. If you can't find me writing, I'm probably in the kitchen!