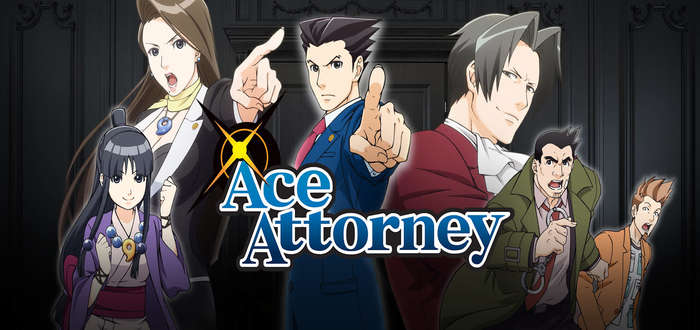 New Manga/Anime Visual Announced For Ace Attorney
This was the week for fans of the Ace Attorney franchise.
Octobers issue of Shueisha's V Jump magazine unveiled that there will be a new Gyakuten Saiban (Ace Attorney) manga by Naoyuki Kageyama. Based on the popular CAPCOM game series of the same name. This will be the second manga released by Kageyama. Gyakuten Saiban: Sono "Shinjitsu", Igi Ari! was released back in 2016 in V Jump.
In Ace Attorney anime news it was announced back in March that Gyakuten Saiban: Sono "Shinjitsu", Igi Ari! Season 2 will be released this autumn. We now know it will be released in October. Now we have a new visual for the release. Showing our favourite defence attorney Phoenix Wright vs Godot.
Something interesting about the visual is that it can be read differently from both right side up and upside down. The kanji right side up appears to read "turnabout" like the title but upside down it can read as "victory". An interesting little titbit from the official twitter and the visual itself.
放送スタートまであと一か月ちょっと😳✨
みんなも推理🔍してみてください!!
真ん中の漢字、なんて読めるかな?🤔#逆転裁判 #アンビグラム #視点を変えると見えてくる?#逆転裁判Season2は10月6日(土)夕方5時30分スタート pic.twitter.com/Tq1UkEnJps

— アニメ「逆転裁判 Season2」 (@anime_gyakuten) August 25, 2018
For anyone who played the original games will know, this is set to be an epic showdown!
OBJECTION! Watch this space for more information!
Are you looking forward to more Ace Attorney? Let us know in the comments below!