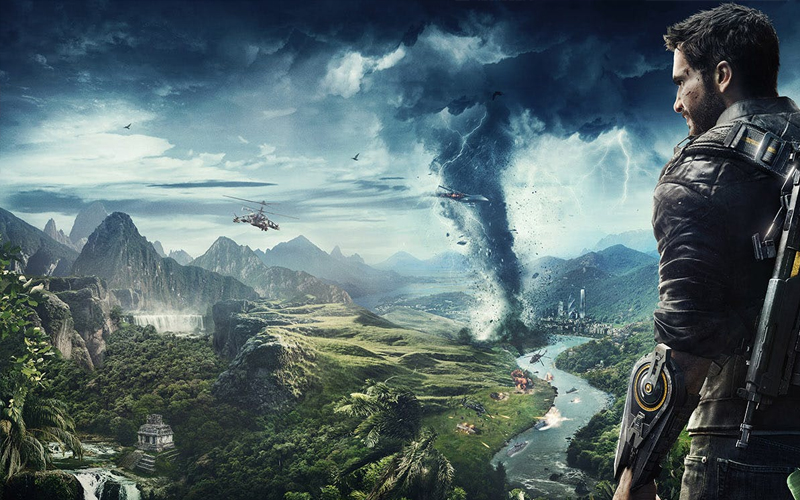 Just Cause 4 is heading for a December release and it's getting closer. With that in mind and the week that's in it Square Enix have dropped a new gameplay trailer. This time Rico faces off against the forces of nature as he chases down a deadly storm.
Just Cause has always been one for the dramatics. Watching Rico zip, glide and drive after a tornado is definitely up there as one of the most bizarre things ever. It's also one of the coolest. If you're anything like me when it comes to the series, half the fun/your time is spent grappling and gliding, now with the added danger of a tornado and all that debris?! It's going to be deadly (and not just because I'll probably die loads of times doing it!). As well the storm chaser vehicle, the gameplay trailer shows off some new weaponry for our hero. A railgun that can short bursts of energy and on secondary fire release an attack drone. Just Cause 4, you're pushing all my buttons!
Just Cause 4 will release on PlayStation, Xbox and PC. You can pre-order now with some additional content available for digital deluxe and gold editions. The game drops, December 4th 2018.
Editor-in-Chief, part-time super villain and hoarder of cats. If you can't find me writing, I'm probably in the kitchen!