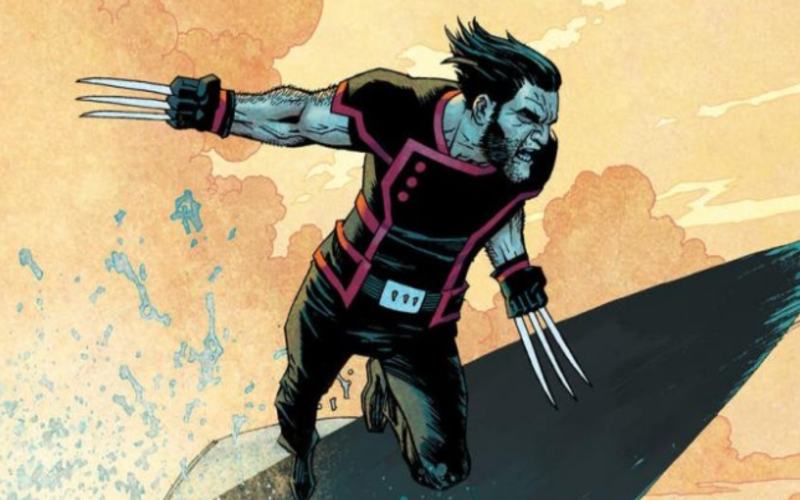 Declan Shalvey Designs New Wolverine Costume
Irish artist Declan Shalvey has designed a brand new costume for one of Marvel's most iconic heroes; Wolverine.
According to CBR.com, the costume will be featured in Marvel's Return of Wolverine (RoW) miniseries.
Shalvey has joined writer Charles Soule and artist Steve McNiven to illustrate issues two, three and four.
Soule is incredibly excited to work with Shalvey, whose stellar work is known all over the world. "I've wanted to work with Declan Shalvey forever — you can ask him!" Soule said to Marvel.com. "I've talked to him a million times about telling a story together. The timing's never worked out, until now for Return of Wolverine. He did a new design for one of Logan's outfits in the story that I love. Declan's wonderful and he'll do a hell of a job."
McNiven is also looking forward to having Shalvey on board. "I am thrilled to have a fellow artist of the caliber of Declan on board for the return of Wolverine!" he said. "He brings a level of excitement and enthusiasm to the whole team and I'm hoping readers are excited as I am to see what he has in store for us on the drawing board!"
"I'm really excited to be part of this story and getting the chance to work with Charles and the absolute legend that is Laura Martin," Shalvey said, according to CBR.com. "I've always dreamed of drawing a Wolverine book someday, but never thought I'd get to be part of such an important Wolverine epic. I hope everyone likes my take on all the characters as I have very big Steve McNiven shoes to fill."
Get Return of Wolverine on October 24.
What do you think of the costume? Let us know in the comments!