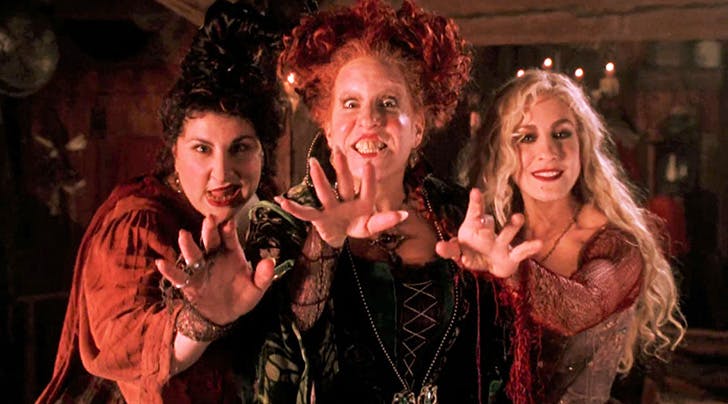 Hocus Pocus Funko Pops Are Coming
The Sanderson sisters first graced us with their presence in 1993 when Hocus Pocus was released. And while the film wasn't a box office hit back in the day it became a cult movie. Especially when it's Halloween.
And now, 25 years later the Sanderson sisters are back. In Funko Pop form!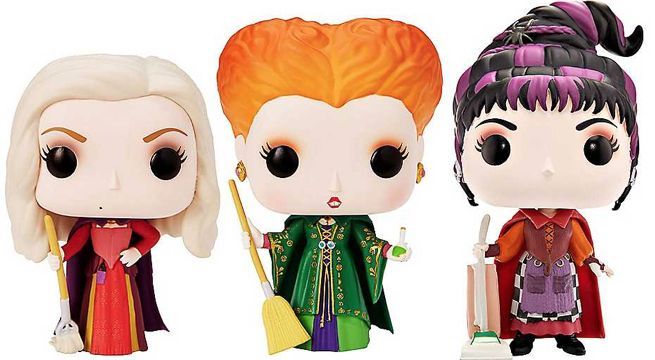 But that's not all, because Hocus Pocus is also getting a 25th Anniversary Blu-Ray edition. No idea if this edition will have a new image transfer but what's certain is that it will include several additional features, like a featurette and what appears to be one of those features that tell you facts about the film as you watch it.
Not sure in what shape this blu-ray will arrive to these shores. In the US this blu-ray will get different packaging that will be exclusive to some stores. Apart from the regular blu-ray box there's going to be a steelbook shaped like the book from the film and another one including a booklet with photos and such.
Hocus Pocus will be out in blu-ray this September. Hopefully this won't be the last thing Disney will do to celebrate this film. A cinema re-release would be cool.
Hocus Pocus the greatest Halloween film of all time? Tell us why you agree in the comments below!
Angry Spaniard, adoptive Irishman. Writer, reader, tea drinker and video game player/designer.