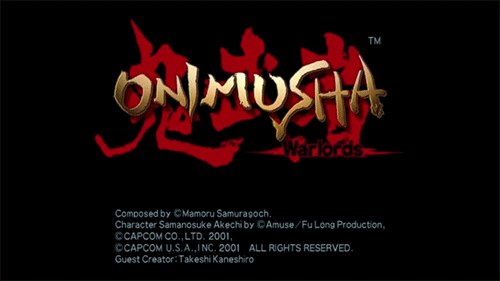 Yurp; you read that right! Capcom are bring Onimusha: Warlords back and it's across consoles and PC. So if you are like me and revel at the thought of replaying your favourite old games (yes I know we're what's wrong with the market!) with a makeover; here's another for the list.
Onimusha: Warlords was released seventeen years ago on the PS2 before heading to the Xbox a year later. The game allowe players to take control of samurai Samanosuke Akechi to slay demons and rescue his cousin Princess Yuki from their clutches. The plot was a little convoluted but it didn't matter. The game was an instant smash hit around the world; going platinum in the first month of release.
There is no word yet if any of the sequels will be getting the HD treatment. We'll just have to be content with this news for now. Over on the PlayStation Blog, Capcom community manager Andy Wong wrote:
"It has been over 17 years since Onimusha: Warlords first appeared on PS2, kicking off a beloved series that spawned sequels and spin-offs full of intense sword fights, duty-bound warriors, and demons determined to envelop the world in darkness. After selling more than two million copies worldwide on PS2, we're proud to announce Onimusha: Warlords is coming to PS4 with a host of features that will enhance your samurai adventure!"
Onimusha: Warlords will be available on Nintendo Switch, PlayStation 4, Windows PC and Xbox One next year.
Are you excited to replay Onimusha? Let us know in the comments below!
Editor-in-Chief, part-time super villain and hoarder of cats. If you can't find me writing, I'm probably in the kitchen!