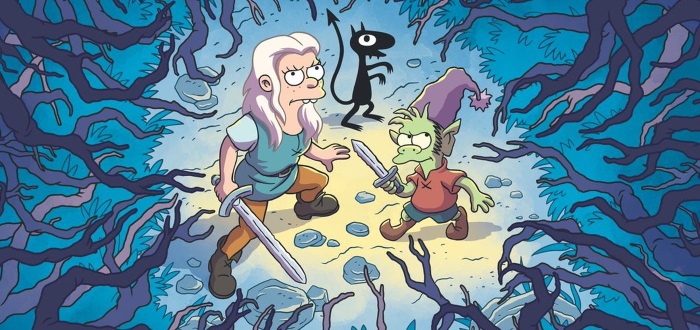 Teaser For Disenchantment Released
The first trailer for a new Netflix original series Disenchantment has landed. This animated series is from Matt Groening and follows the misadventures of a hard-drinking princess, her feisty elf companion and her personal demon.
The series follows the story of Bean, an alcoholic princess, her elf companion Elfo, and her "personal demon" Luci, who live in a medieval kingdom known as Dreamland.
Disenchantment is the first original series from Groening in almost twenty years. Netflix ordered twenty episodes with the first ten releasing on August 17th 2018 on the streaming series.