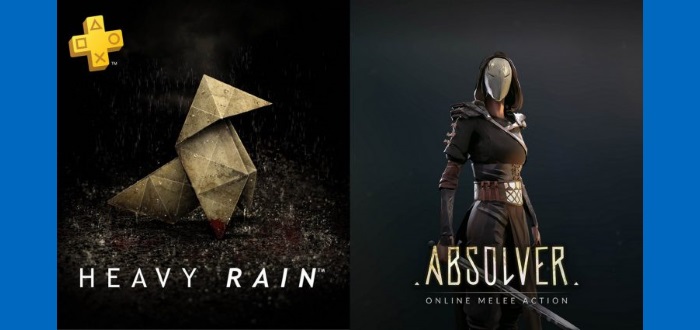 The PS Plus July games have been revealed via a PS Blog post. Titles will release on Tuesday July 3rd. Along with the new titles, Call of Duty: Black Ops III will remain FREE to download until July 11th.
Absolver
Absolver is part RPG, part fighting game, part shared-world online brawler, Absolver stands alone as something a little bit different. Build your own combat style as you progress, picking up weapons, meeting new combatants to hone your skills against.
Heavy Ryan
Heavy Rain follows four characters all with a connection to a string of murders committed by the Origami Killer. You are challenged to make tough decisions and search for clues that will help track down the killer and save a missing child. With a branching storyline, characters can overlap or even be killed as the player progresses, allowing multiple endings to play out.
Absolver (PS4)
Heavy Rain (PS4)
Rayman 3 HD (PS3)
Extreme Exorcism (PS3)
Space Overlords (PS Vita + PS4)
Zero Escape: Zero Time Dilemma (PS Vita)
Leaving the PS Plus lineup on July 3rd are the following
What will you be checking out from the PS Plus July update?