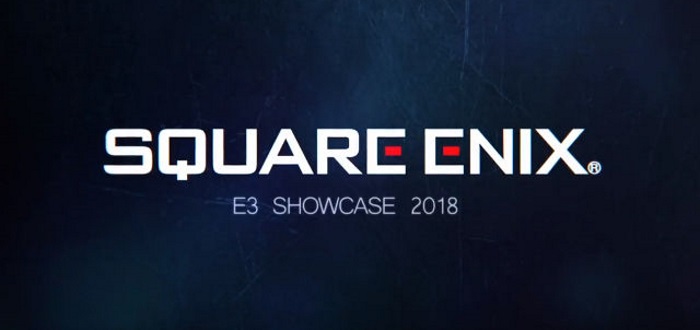 News From Square Enix E3 Showcase 2018
Square Enix had their showcase on Monday June 11 at 6pm and it was a short one, clocking in at just under 30 minutes. It seems short, but several new games were revealed alongside a couple we have already seen elsewhere. We check out all the trailers and news below!
Shadow Of The Tomb Raider
Lara is outnumbered and outgunned, so she will have to use her skills at hiding, climbing and stealth to survive her adventure and reach her defining moment. New moves will be available as you traverse through tree tops, wall run, sneak around enemies and use your weapons and environment to take out members of Trinity. There will be jungles, caves, temples and tombs to explore. There will also be 360 degrees swimming and exploration, adding to the sense of scale in the biggest hub world for a Tomb Raider game. The game releases on Xbox One, PS4 and PC.
Stormblood FF XIV
A trailer for Stormblood was shown while some information on Final Fantasy XIV X Monster Hunter World collaboration between Square and Capcom was announced. It will release this summer.
The Awesome Adventures Of Captain Spirit
A short interview with some of the DONTNOD devs confirmed that The Awesome Adventures Of Captain Spirit is completely free and will release on June 26 on PS4, Xbox One and PC. It is set in the world of Life is Strange. There will also be some clues and connections to the world of Life Is Strange 2, if you can figure them out.
Dragon Quest XI
Dragon Quest XI got a new trailer and it looks fantastic. Its iconic art style showed off some story cutscenes. There was also information at the end of the trailer about the limited edition of Dragon Quest XI and it looks like it'll sell out pretty darn quickly.
Entitled the 'Edition of Lost Time', the collection comes with some supplementary DLC, the game with a reversible cover, a cloth map of Erdrea, a steal case, a 2-disc soundtrack and a 128-page art book. It will release September 4 2018.
Babylon's Fall
Babylon's Fall is a brand new project by Square Enix and PlatinumGames. It will be coming to PlayStation 4 and Steam in 2019.
NieR: Automata BECOME AS GODS
This was news reiterated from the Xbox conference. NeiR:Automata BECOME AS GODS will come to Xbox One for the first time and it will have all the previous DLC and some new content. It will release June 26 2018.
Just Cause 4
We got to delve deeper into the world of Just Cause 4. Weather plays an integral part in building deformation among other things, as there's also new vehicles to play around with including bulldozers, cranes, wrecking balls and even jet skis.
Your grappling hook has got some upgrades, allowing you to connect more tethers and is fully customisable. Just Cause 4 is releasing on PS4 on December 4, 2018.
The Quiet Man
A new IO in The Quiet Man was revealed and delivers an immersive story-driven cinematic action experience seamlessly blending high-production live action, realistic CG and pulse-pounding action gameplay. Embark on an adrenaline-fuelled motion picture-like experience which can be completed in one sitting.
Kingdom Hearts III
Kingdom Hearst III was shown again with a slightly updated trailer. Follow Sora, Donald, and Goofy as they run into familiar friends and foes while adventuring through Disney and Pixar worlds, including Frozen, Toy Story, Monsters, Inc. and Tangled! Kingdom Hearts III is coming to Microsoft Xbox One and PlayStation 4 on January 29 2019.
Short & Sweet
Again the showcase was quick, but what was shown gave a good look at what the western and eastern studios have to offer in the coming months. Although we saw a couple of the games elsewhere, some new IP's in The Quiet Man and Babylon's Fall look interesting and I will be keeping an eye out for them.
A couple of glaring omissions would have to be Final Fantasy VII Remake and The Avengers game. So where are they? Certainly Final Fantasy VII should have some new footage to show off. The Avengers team at Crystal Dynamics may have a lot of development ahead of them, but could they not string together another teaser? Will one or both of these show up at Sony? Time will tell.