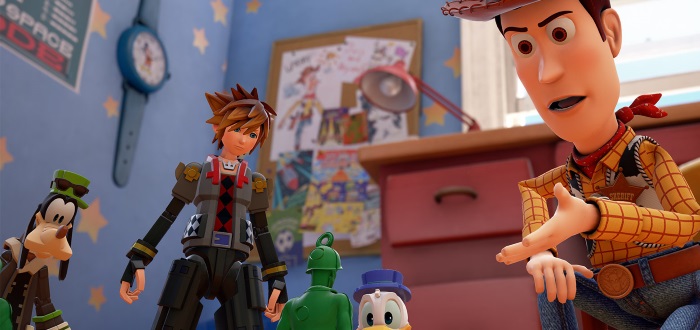 With Square Enix's E3 Showcase taking place on Monday 11th June at 6pm (IST), some news of the eagerly anticipated Kingdom Hearts has been released. Kingdom Hearts III gets a release date of January 29th 2019 worldwide (January 25th 2019 in Japan). The news comes via their official Twitter page.
2019 Can't Come Soon Enough
KINGDOM HEARTS III will be releasing on Xbox One and Playstation 4 on January 29, 2019! #KingdomHearts #KH3 pic.twitter.com/vpcpxbkreX

— Kingdom Hearts (@KINGDOMHEARTS) June 10, 2018
Announced five years ago at E3, the development for Kingdom Hearts III has had some ups and downs. This beloved series had several delays, engine swaps and feedback from fans. Now it is finally set for release early next year.
Fans had hoped for a 2018 release, but we are sure any extra time will help bring the best experience possible. Initial previews of the game are positive, as the game will be filled with worlds and characters from Disney including stages in:
Kingdom of Corona 
Big Hero 6 
Mount Olympus 
Twilight Town 
Mysterious Tower 
Toy Story
Expect to see more gameplay and character reveals this Monday, at Square Enix's E3 Showcase. What do you think of the news regarding Kingdom Hearts III release date? Let us know.