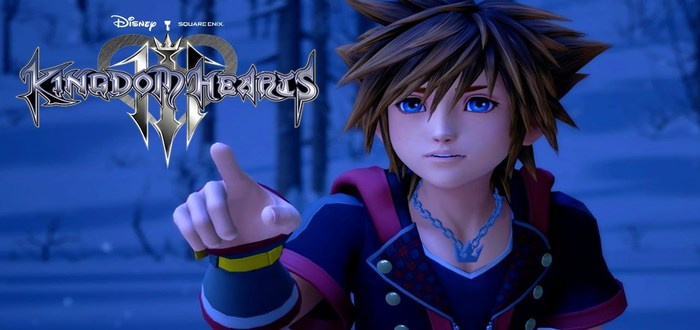 Kingdom Hearts 3 At E3 Recap
E3 is still in full swing, but have we recovered from the emotional rollercoaster that has been the Kingdom Hearts 3 announcements? We got a release date before E3 even kicked off, confirming to long-awaiting fans that the game is REAL and it is coming on January 29 2019, only a small delay. Hope is real!
The Microsoft conference on Sunday brought a new trailer and the reveal of a new world. Disney's Frozen will be included in the line-up of Kingdom Hearts 3 worlds. Along with this, we got a closer look into the worlds we were already excited about like Monsters Inc and Tangled. Not to mention more action gameplay and the gummi ship. We get to see more of the returning characters from Organisation XIII and an extra snippet at the very end (Beware of the HOLY SHIT moment!)
The Square-Enix showcase was a bit of a tease since really it was the Microsoft trailer with a few extra snippets. Most notably, we saw more action packed gameplay, what looks like a cooking mini game with Ratatouille, a bit more dialogue from the Organisation XIII which involved Roxas and our first glimpse at Kairi and Axel. Following this showcase, the official Square Enix store unveiled the Deluxe and Collectors Editions for Kingdom Hearts 3. The deluxe Collector's Edition shows off arts figures of Sora, Donald & Goofy in their Toy Story toy modes, priced at €229.99.
Those who were slightly disappointed in not only the Square Enix showcase but the unveiled Collector's Edition for the game were saved by the Sony showcase. We were also treated to another trailer which revealed a new world – and one we certainly didn't expect – Pirates of the Caribbean. There's also a graphics upgrade for Kingdom Hearts 3. It looks action-packed with some pirate ships and under water battles.
We also got to see even more glimpses of the other worlds, in particular Monsters Inc. Not to mention a closer look at Axel, Kairi as well as a sneaky snippet at the end of Riku.
Although there is not much information about it, Sony also unveiled a limited edition Kingdom Hearts 3 Playstation 4 Pro, which will have a unique detail to the console but also to the controller and it could include all the Kingdom Hearts titles.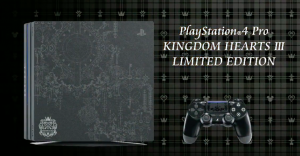 It is real and it is happening, but watch this space for more news!
Kingdom Hearts 3 is set to release January 29 2019 on PS4 and Xbox One.