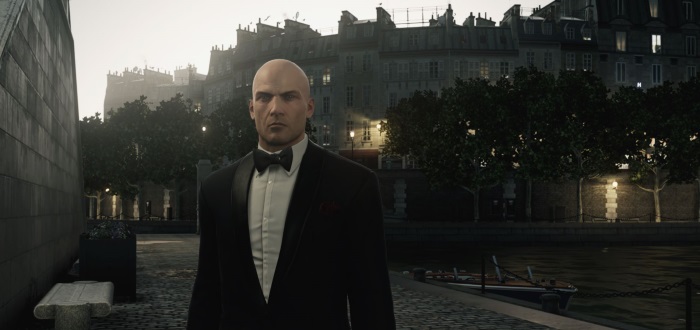 The most recent Hitman game released throughout 2016 via episodic content, with the complete season 1 releasing on platforms by February 2017. Published by Square Enix and developed by IO Interactive, Hitman returned to the classic Hitman formula and was thoroughly enjoyable, with huge open ended levels, mountains of content and smart ways to take out your target.
Unfortunately due to not reaching sales expectations, IO Interactive were dropped from the Square Enix stable. IO Interactive were able to buy themselves out and they were able to retain the Hitman IP. Since then, the team have been hard at work on a new title.
IO, via their Twitter account, teased a new target incoming, but for what game?
Good afternoon, 47. The profiles have been uploaded. Your next target is… pic.twitter.com/0l1Tyu4gho

— HITMAN (@Hitman) June 4, 2018
It seems Hitman 2 may have been let out of the bag early by new publisher WB Games. An image was found online on the WB Games site by Twitter user Wario64.
Hitman 2 logo leaked on WB Games teaser site https://t.co/J0TpT5M5L1 pic.twitter.com/15akEA8o4H

— Wario64 (@Wario64) June 4, 2018
WB Games have been teasing a new game being announced on Thursday, but judging by the video on their page, looks to be a racer. Could this be a double bluff and this is a mission where Agent 47 needs to take out a racing driver? Could Agent 47 be the person zipping up the driving overalls? The font and art style of the wording of 72 hours, is very similar to that of the most Hitman art style. Guess we will wait until Thursday to find out.
Let the countdown begin//72:00:00

Watch the LIVE reveal Thursday, 10:00am: https://t.co/cV6AxRxO06 pic.twitter.com/JCbuRVHVel

— WB Games (@wbgames) June 4, 2018
WB Games have also been long rumoured to have a new Superman game in the making by Arkham series creators, Rocksteady. Either way, it looks like there are plenty of big announcements still to come from WB Games and IO Interactive.
Are you looking forward to seeing a new Hitman game? If you haven't checked out Hitman (2016) I recommend it it. It certainly will fill your stealth/action needs.