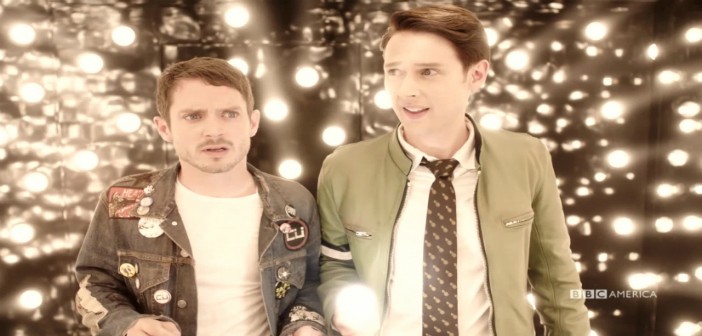 Exams are fast approaching for me. Needless to say, procrastination is not too far behind. I have been working hard to find TV shows, books and video games to keep me from going crazy. So, this is what I've come up with this week!
Watching
I love it when a show has great plot, lovable characters and an immersive world. Bundle all that together with some comedy evenly paced throughout some thrills and you will have me hooked! Dirk Gently's Holistic Detective Agency is somewhat different. It ticks all the boxes I look for in a TV show – but it is also completely bonkers! Coming from Hitchhiker's Guide to the Galaxy author, Douglas Adams, I guess it is not too surprising.
The show follows Dirk Gently, an eccentric private detective who disrupts recently unemployed Todd's life as he tries to rope him in as his sidekick. Along the way, they bump into Farrah Black, a kickass bodyguard who finds herself thrown into the chaos when her employer is murdered, and her friend is kidnapped. If that wasn't enough, there's the violent-yet-oddly-adorable friendship that forms between Ken, an unassuming technician and holistic assassin Bart in their road-movie-style adventure to try and kill Dirk.
The series is unique and is not afraid to push boundaries. You never know what to expect from the series, from its insane moments to its suddenly tender ones.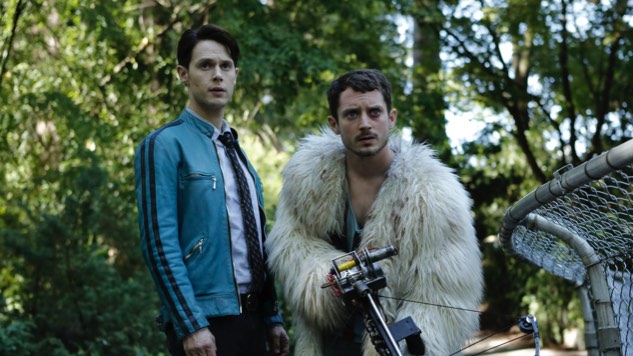 The ensemble cast features recognisable faces such as Elijah Wood (Todd) from Lord of the Rings, Samuel Barnett (Dirk) from Penny Dreadful and Osric Chau (a member of 'The Rowdy Three') from The Walking Dead and Supernatural.
You definitely need to have a certain sense of humour to watch Dirk Gently, but once you give into the chaos, you won't be disappointed. What is disappointing is that the show was cancelled after its second season for some inexplicable reason. As I quickly approach the end of the second season, this is terrible news for me indeed! Be sure to catch Dirk Gently on Netflix.
Playing
Batman. The one character I can never escape (nor would I want to, to be fair.) Just when I think I have seen all I wanted to see or played all I thought I could play, the caped crusader comes back with a flourish. This time in the form of Telltale Batman's unique brand of storytelling. Like so many others, I adore Telltale's witty writing and often intriguing and suspenseful plots.
I watched the first season of Telltale Batman through a Let's Play on YouTube. I enjoyed their unique take on The Penguin and Two-Face, as well as altering the Wayne family history in a new and exciting way. So, with that, I decided to buy the second season, Telltale Batman: The Enemy Within, once it came out and play it for myself.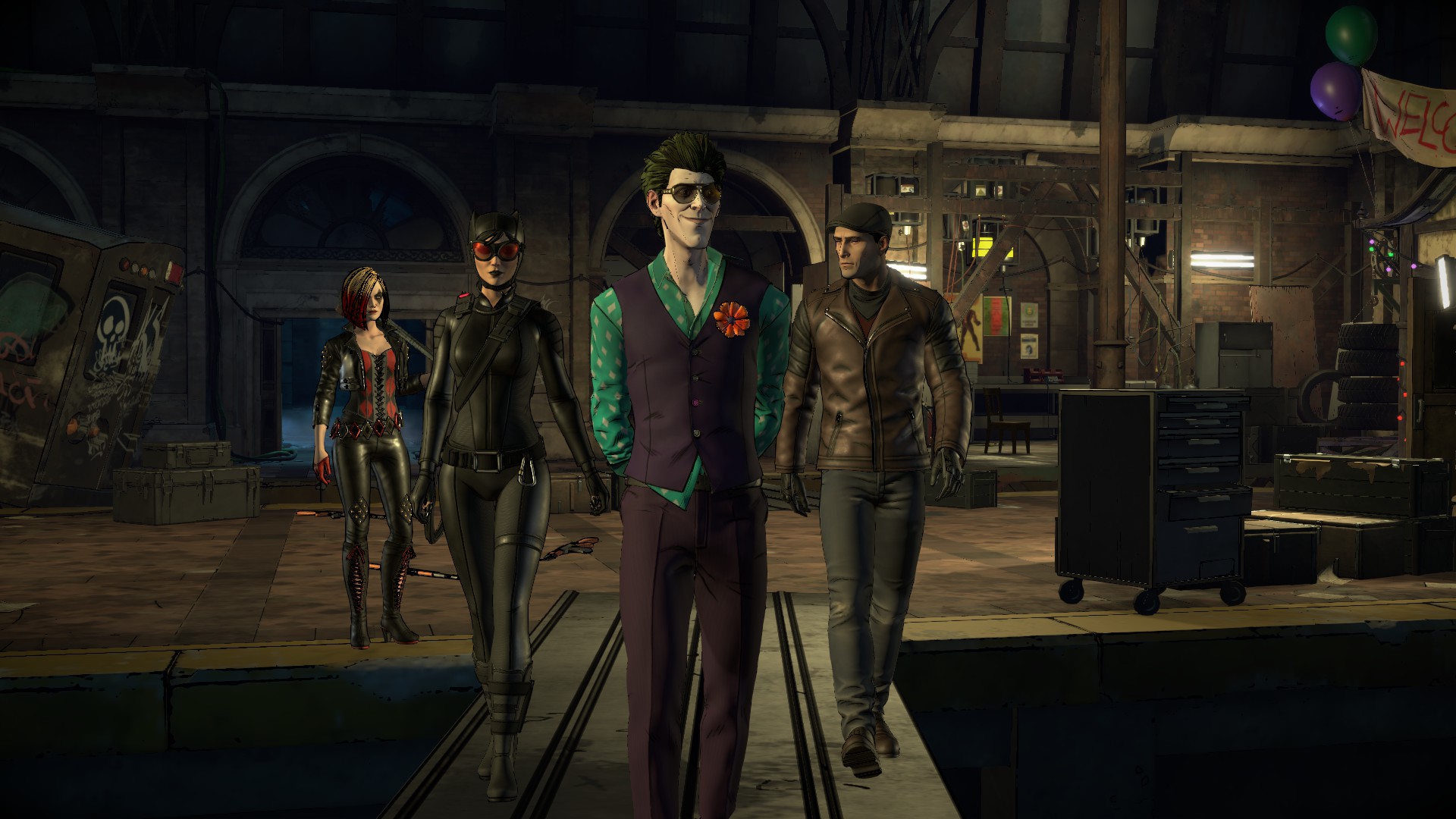 The fifth and final episode of the season came out in the last week of March, but I only got around to playing it this week – and what an incredible end to a series!
Season two carries on the same unique twist to the villains they engage with. This is most relevant to their version of The Joker, who in this universe is almost exclusively referred to as "John Doe" until the final episode. As a Batman fan, I've grown used to seeing The Joker as a twisted, creepy villain. Telltale completely confounds that, by making John a lovable, loyal – if not still demented – companion.
Perhaps my favourite feature of the season comes in the consequences of your interactions with John. A lot of complaints fans have for Telltale games is the tendency for the so-called "choices" to carry little weight. But Batman: The Enemy Within gives you the choice of what kind of Joker you want to see. If you treat John well and decide to trust him, then your Joker will be a vigilante eager to fight alongside Batman. But, if you treat him like the Joker we know (and love) then he will morph into that villain for the final episode.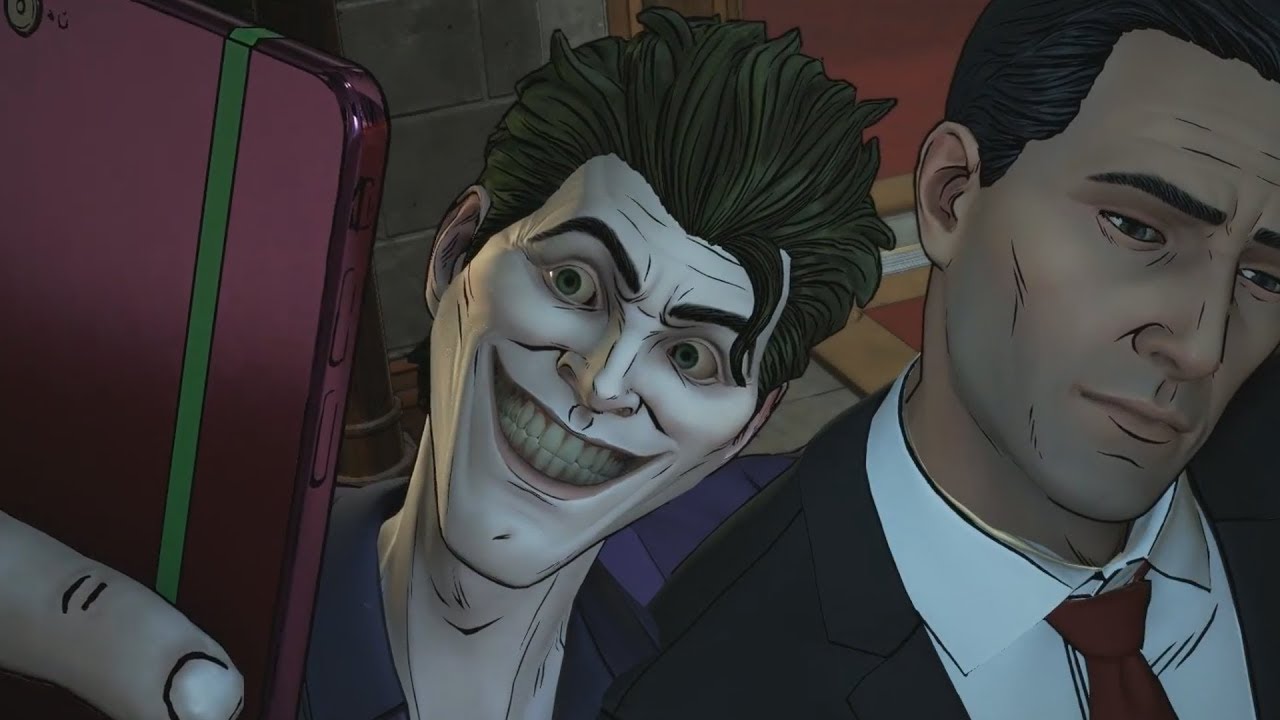 Honestly, I could harp on about why I love this series, but perhaps I'll leave that for another day.
What have you been up to recently? Let us know in the comments below!
Doing a little of this, a little of that. If you see me holding a camera, run!