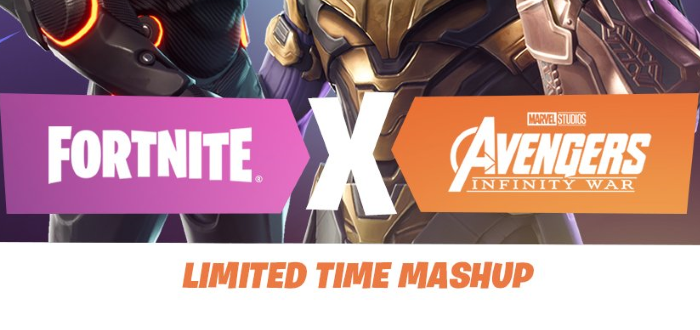 Thanos Is Coming To Fortnite
Update 11:36am
Epic Games have announced a limited time mashup with Marvel's Avengers Infinity War. The mad titan Thanos will be playable in the hugely popular Fornite. Players will have to find and collect the Infinity Gauntlet, which will allow one player to become Thanos. Players will be able to wield the powers of Thanos and the Gauntlet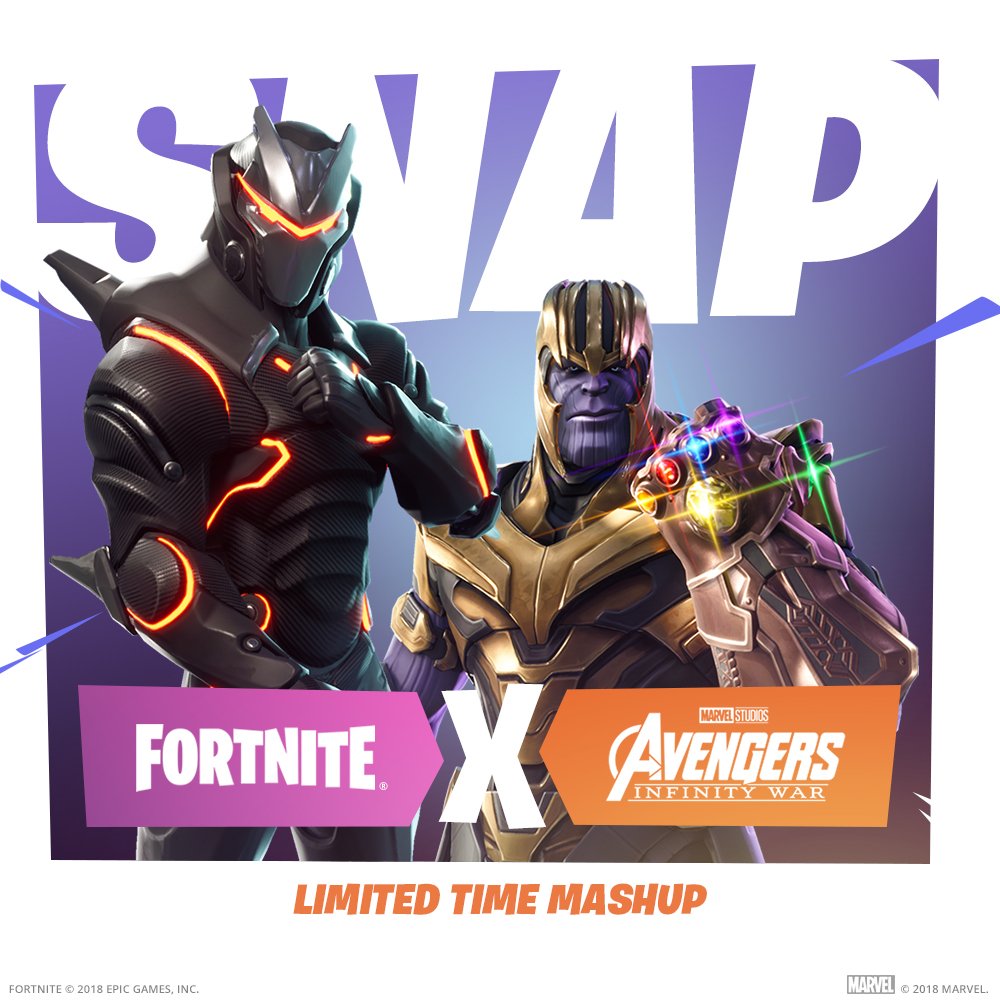 Image via Fortnite Twitter
How this crossover happened, is because both The Russo Brothers are big fans of Fortnite. Joe Russo exclusively told Entertainment Weekly:
"Over the past few months, while we were editing Infinity War, we'd take breaks to hop on and get in a few games,"  "And then we started thinking, how cool would it be to have some kind of Avengers–Fortnite mashup? So we stalked Donald."
Donald Mustard, the worldwide creative director of Epic Games, said that:
"Out of the blue, I get this call from Joe. And after a bit of geeking out over each other's work, we start brainstorming these crazy ideas," Mustard recalled. "It was really important that whatever we did, it had to be super authentic to both Fortnite and the Avengers: Infinity War, and something that fans of both would be excited about. About an hour later, we had the bones of this awesome idea for a limited time gameplay mode, and almost immediately our team got started."
The new limited time update comes to Fortnite on May 8th and will be available for free across PS4, Xbox One, PC, Mac, and iOS..