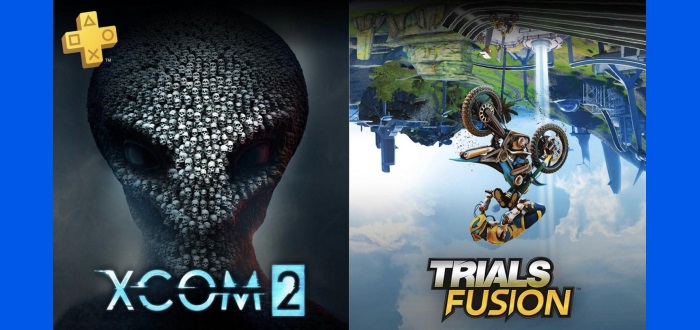 PlayStation Titles Announced For June's PS Plus Lineup
Next months PlayStation titles for the PS Plus lineup have been announced. PS4 will be getting the XCOM 2 and Trials Fusion.
XCOM 2
Earth is overrun by an alien invasion and it will be up to you to rebuild the XCOM council from a mix of resistance fighters dotted across the world. Build your secret base, collect resources, develop technology to defeat alien threat and expand your team.
XCOM 2 is mix of real-time strategy, RPG mechanics and resource management, XCOM 2 is the certainly a game you'll sink a serious amount of time in.
Trials Fusion
This physics based stunt racer, sees you flip, jump and stunt your way across ever increasingly difficult terrain, in order to complete the level.
You can play solo, ride in online multiplayer, challenge your friends or even create your own tracks using the in-built track editor.
The full lineup includes the following titles.
XCOM 2 (PS4)
Trials Fusion (PS4)
Tom Clancy's Ghost Recon Future Soldier (PS3)
Zombie Driver HD Complete Edition (PS3)
Squares (PS Vita)
Atomic Ninjas (PS Vita)
All these will be available to download from PlayStation Store on the June 5th – until then, you can still grab May's lineup of games, which include:
Beyond: Two Souls (PS4)
Rayman Legends (PS4)
Risen 3: Titan Lords (PS3)
Eat Them (PS3)
King Oddball (PS Vita)
Furmins (PS Vita)
Will you join the XCOM or ride high in Trials Fusion this June?