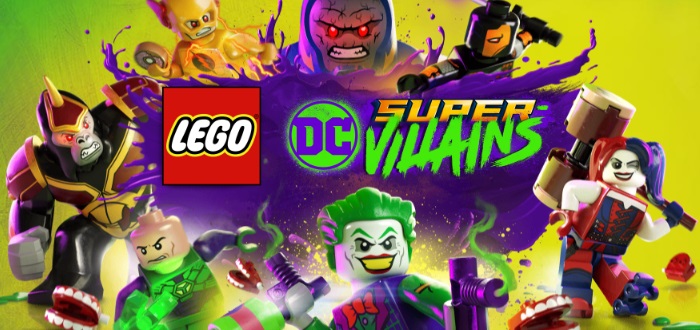 LEGO DC Super-Villains On The Rampage
The long rumoured next installment of the LEGO gaming franchise has been revealed. Embark on an all-new adventure by becoming the best villain the universe has seen in LEGO DC Super-Villains. Players will create and play as an all-new super-villain throughout the game, unleashing mischievous antics and wreaking havoc in an action-packed story!
LEGO DC Super-Villains out October 16, 2018 for Nintendo Switch, PlayStation 4, Xbox One, and PC. Furthermore it will offer up an open world packed with lots of your faourite DC villains, including The Joker, Harley Quinn, Deathstroke and many more. As a result, this is set to be an over the top, bright and colourful game.
According to WB Games:
In LEGO DC Super-Villains, the Justice League has disappeared, leaving Earth's protection to a newcomer group of heroes from a parallel universe, proclaiming themselves as the 'Justice Syndicate'. Renowned DC Super-Villains from the 'Legion Of Doom' discover Earth's newest heroes may not be the heroes they claim to be.
DC's rouges gallery is packed full of crazy characters. Who will you step into the shoes of in this LEGO game?
For more info on LEGO DC Super-Villains, check out their website.