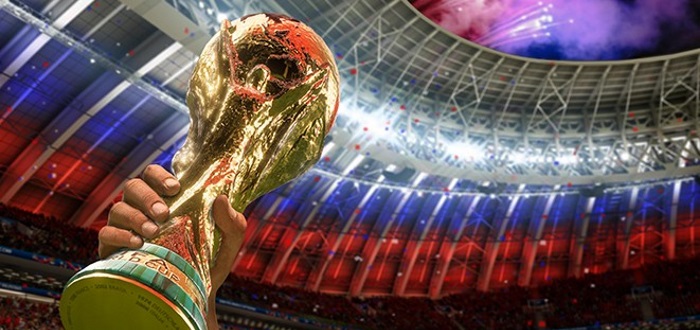 FIFA 18 Getting A World Cup Update
EA have announced that FIFA 18 getting a World Cup update. Available to FIFA 18 for PlayStation 4, Xbox One, Switch and PC owners through a FREE content update on May 29th, the free content update contains new World Cup game modes, as well as refreshed versions of the FIFA modes you know and love.
Modes include:
2018 FIFA World Cup Russia
Revel in the epic tournament exactly how it will play out in real life. Choose from any of the 32 qualified nations and play through the authentic tournament structure, from the group stage to the final in Moscow.
Custom FIFA World Cup Tournament
This is your chance to rewrite history and enjoy a custom version of the World Cup with any country in FIFA 18. Select any licensed national team in FIFA 18, including Italy, USA, Netherlands, Chile and more and bring your FIFA World Cup dreams to life by creating your own tournament draw.
FIFA World Cup Kick-Off
Jump into an offline match solo or with friends using official teams, players, kits, and authentic stadium atmospheres from the FIFA World Cup.
FIFA World Cup Ultimate Team
Play FIFA's most popular mode in the new, exciting FIFA World Cup Ultimate Team experience. Build your dream international squad with stars from all 32 qualified nations plus legendary FIFA World Cup ICONS.
The update is available to anyone who already owns FIFA 18 on May 29th on PlayStation 4, Xbox One, Nintendo Switch and PC for FREE.