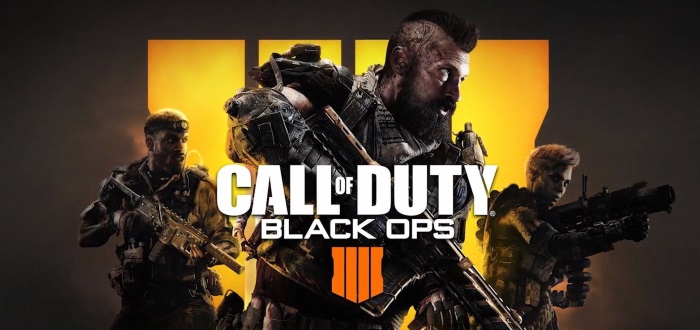 Call Of Duty: Black Ops 4 Details Revealed
Activision and Treyarch had their Black Ops 4 community day on May 17th. Lots of news came out of the event, including the fact that Black Ops 4 will not include a traditional singleplayer campaign. We breakdown all the news below.
Multiplayer
Call of Duty: Black Ops 4 Multiplayer raises the bar, delivering the most thrilling grounded combat experience yet with a focus on tactical gameplay and player choice. It will go back to the boots on the ground mantra, meaning there will be no wall runs or thrust-jumping. For the first time Multiplayer serves as the center of the game's narrative, as players uncover a deeper connection to the role of each Specialist and their unique playstyles. With the return of the Create-a-Class system, gameplay becomes more customisable than ever, giving players choice over how to power up their Specialists. Combined with the ability to unlock devastating Scorestreaks along the way, players will have the opportunity to be dangerous alone, or unstoppable as a team.
Zombies
Call of Duty: Black Ops 4 delivers the biggest Day 1 Zombies offering ever with three full maps at launch, IX, Voyage of Despair, and Blood of the Dead. With an exciting new adventure and a brand-new cast of characters, Call of Duty: Black Ops 4's Zombies will feature the deep gameplay and easter eggs that its fans have come to expect.
IX will be set in a Roman Colosseum, Voyage is set on the Titanic and Blood of the Dead will have a fan favourite map and character set return. Check out the trailers below.
Blackout
New to the Call of Duty brand, is a new battle royale mode titled Blackout. Black Ops 4's Blackout will bring aspects of all the previous Black Ops lore, weapons, characters and vehicles to life in one massive battle royale experience. Play as fan favorite characters and battle through iconic settings from the Black Ops universe. It will feature it's biggest map ever and will even include aspects from previous zombie modes. Check out the announcement trailer below.
PC Port
Finally for the first time, Call of Duty: Black Ops 4 is coming to Blizzard Battle.net in a fully-optimized for PC experience and fully integrated into Battle.net social features. Developed in partnership between Treyarch and Beenox, Call of Duty: Black Ops 4 will be the most robust, refined, and customizable PC shooter experience we've ever created. Features include uncapped framerate, 4K resolution, HDR, support for ultrawide monitors and additional features built for the PC community.
So how do you feel about all this news for the upcoming release? Will you miss a traditional campaign or are you excited about the new and expanded modes? Call of Duty: Black Ops 4 will release on October 12th. It will be available on PS4, Xbox One and PC.