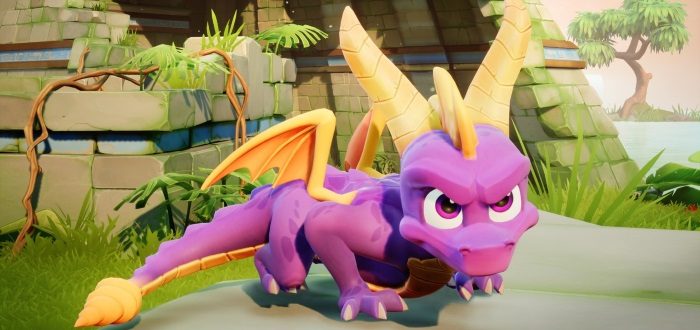 Spyro Reignited Trilogy Revealed
There seems to be a resurgence in the mascot driven 90's platformers as of late and with the success of Crash Bandicoot's return, fans called for another PS1 beloved trilogy to get remade. This week Spyro Reignited Trilogy has been revealed. With a short reveal trailer released, Spyro Reignited Trilogy is a fully realised remake of the first three titles and is coming to PlayStation 4 and Xbox One on September 21st!
The release date will coincide with the 20th anniversary of the Spyro's first game. Info comes from several sources including a PS blog post, where developers say they will be updating the classic set of games with new polish thanks to modern technology with:
The real challenge lies in how to remaster a beloved classic in such a way that is true to the spirit and feel of the original while also maximizing fidelity (art, animation, visual effects, sound effects, music, controls) and integrating quality-of-life improvements that modern players expect (analog stick camera control, auto-save system, more fast-travel options, etc.).
In an interview with IGN, Studio Head Paul Yan and Art Director Josh Nadelberg spoke about how they ran some ideas past Insomniac Games (original developers of the Spyro Trilogy) and that they will be keep the originals spirit intact. They will be even bringing back Spyro 2 & 3 voice actor Tom Kenny to voice Spyro in the whole Reignited Trilogy. IGN's Jonathon Dornbush stated in another video, that Toys For Bob will be using the music of Stuart Copeland, but like the Crash Bandicoot N. Sane Trilogy, it will be giving it a slight reinterpretation.
Spyro Reignited Trilogy will cost €39.99 and will be available for PlayStation 4 and Xbox One on September 21st.