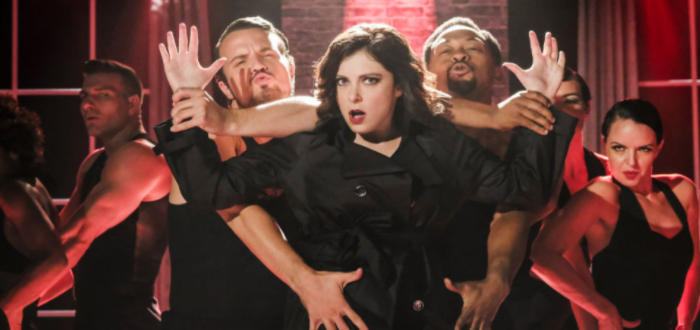 Let's face it, the world has been a little dark lately. With everything going on, both globally and in your own life, it can be hard to find the time to just sit back and laugh. Well, this week on Flix on Fleek, we're giving you just that. Here are some shows that you just can't help but laugh at to help you through your week.
Brooklyn Nine-Nine
I cannot believe it took me so long to get on this show! Seriously, people have been telling me it's amazing for ages, but I never got round to it, but it finally appeared on the front of my Netflix and I thought "What the Hell?" Not only does it keep you laughing from start to end, it has plenty of strength to tug at your heartstrings.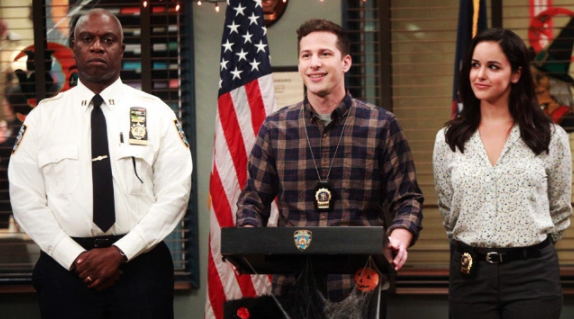 Brooklyn Nine-Nine is a show about a New York police precinct. After being appointed a new police captain, the detectives of the Nine-Nine will adjust to their new work environment and solve crimes in a busy Brooklyn suburb. The premise is pretty simple but what really makes the show is the characters. From the stoic, deadpan Captain Holt to the overly childish Detective Peralta, there's plenty of personalities to play with here. Not only that, but it's chock full of talent such as Andy Samberg of Lonely Island fame and Terry Crews. Definitely check this one out if you haven't previously, you won't regret it!
The Good Place
Ever wondered what happens to you when you die? Well, here's one answer: It's called The Good Place. Basically, when you die, everything you do is added up to a positive or negative value. If you were really really good, you get to come to The Good Place, full of wonders and frozen yoghurt! That's what happens to Eleanor Shellstrop (Kirsten Bell) but there's just one problem: She's an awful person.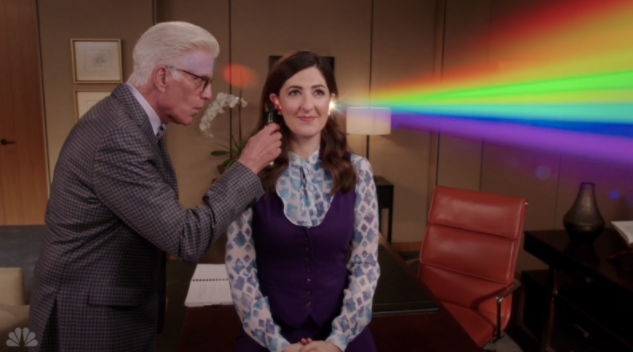 Eleanor's presence essentially breaks The Good Place, so it becomes her mission to try and get away with being there as long as possible by learning how to be good. It's a show with a message as well as more than a couple laughs. Personally, I'd say the highlight of the show is Michael (Ted Danson) the architect of The Good Place. His little quips here and there about humans and how he can't understand them really stand out as comedy gold. Plus the twist at the end is pretty damn good! No spoilers, but go watch!
Crazy Ex-Girlfriend
Last but not least, we have Crazy Ex-Girlfriend I cannot stop myself from recommending this show. It's so addicting! If you like musicals with some well thought out and at times slightly cringey humor, this is the show to watch. With only one final season left before the creators of the show have confirmed it's quits, now is the perfect time to hop on this crazy train before it leaves the station.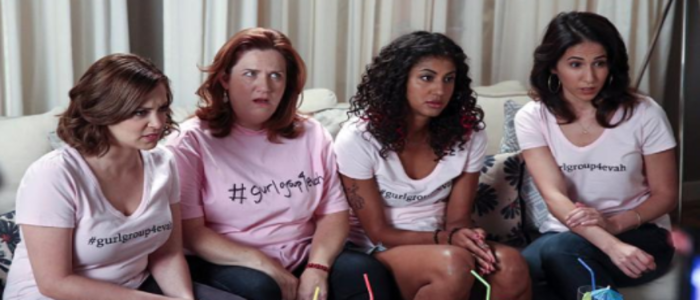 Crazy Ex-Girlfriend tells the story of hotshot lawyer Rebecca Bunch who moves across America to follow her ex-boyfriend after bumping into him by chance. As the title implies, she's certifiably insane, so things go awry. You'll laugh, you'll cry, you'll cringe as she tries to win over Josh and makes herself home in sunny West Covina.
Those are just a few of the shows I've been watching recently to chase away the rainclouds. What about you guys? Have you watched anything good recently? Watched any of the shows above? Let us know in the comments below and on our social media!