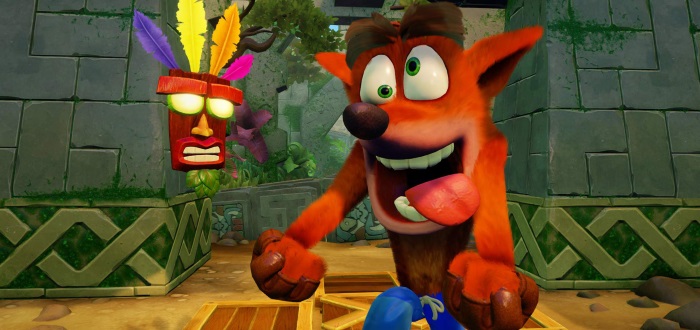 First released for PlayStation 4 June 20th 2017, the Crash Bandicoot N. Sane Trilogy was a beloved remake of the first three Crash Bandicoot games. Now it has been announced that Crash Bandicoot Is Coming To Switch, Xbox One and Steam.
This remake was lovingly created by Vicarious Visions and was published by Activision. Originally appearing on and branded as an unofficial PlayStation 1 mascot, the remakes were received well by both critics and fans alike, when they came to PlayStation 4. It was unknown if the game was PlayStation 4 exclusive, but now it has been revealed that it was only a timed exclusive, as it will release on Switch, Xbox One and Steam July 10th 2018.
Will you be checking out Crash and all his platforming goodness?