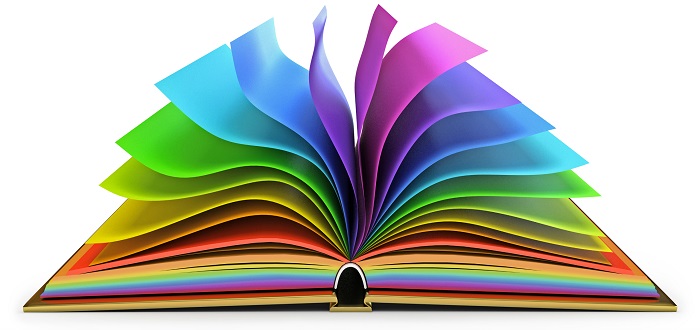 Pull List March 2018
As a librarian, a pull list is a somewhat different thing; a list of items in the library other people have requested. But the key concept is the same: the books etc that are next to be read. My own pull list is generally quite large (staff privilege) but I am currently reading only books with a hope to get back into comics soon.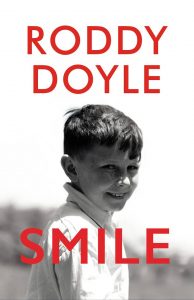 Smile by Roddy Doyle
This is a title I just finished for my book club at work. I had only read Doyle's comedy writing up to now so this was a bit of a hit to the guts. I knew the book was in some way about abuse in the Catholic Church, but I still had some hopes to escape without trauma. It is an incredibly well-written piece of Irish fiction so is well worth a read.
Smile follows the life story of Victor Forde. After having a troubling time in school due to one Father who said he couldn't resist his smile, has moved on with a successful wife but a rather unfufilling writing career and nobody to head to the pub with.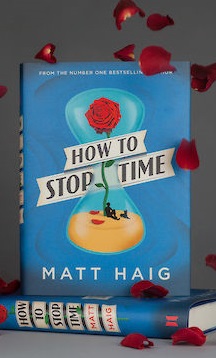 How To Stop Time by Matt Haig
This is a book that I read the back of one time in Easons but that in a perfect act of self-control I went back and got a few months later when RTE's Rick O'Shea suggested it for his bookclub.
Tom Hazard, although he goes by other names, is one of a group of people affected by a slow-aging 'condition', by which after puberty he only ages 1 year for every 15. This may seem like a blessing, but from his 1600s upbringing to his present day, persecution and experimentation follow any discovery of the condition for those with it. Along the way he meets famous people, but also experiences intense heartbreak and breaks the society's only real rule – ""The first rule is that you don't fall in love."
This is a book that has real promise; the premise is very interesting and there's a lot of good writing and philosophising about time and the human condition. Yet half way through I'm struggling to really get into it. The main character is a bit whiney, the time jumping a bit severe and the name dropping a bit unnecessary. Hopefully it will pick up in the next bit.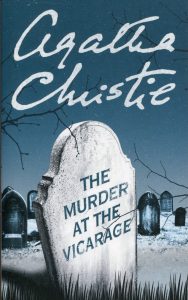 The Murder at the Vicarage by Agatha Christie
Here is a title that has been sitting on my TBR list for what seems like the nearly 90 years since it's publication. Well, at least I had Agatha Christie in general on my list. I'm pretty dis-organised in every facet of my life exception my obsession with reading in order, even if there isn't a follow on element, so I needed to start with book one of either of the two main detectives, so i eventually picked up Ms Marple. If i wanted to get really obsessive however I would need to start with the short stories published before the novel and later collected.
This novel has the well known formula of a myriad of characters who each hate the 'victim' for different reasons and who each had some opportunity in which to kill them. The murdered person in this case is Colonel Lucius Protheroe, who is found in the study of the Vicar who narrating the story had said that "anyone who murdered [him] would be doing the world at large a service". However when Ms Marple gets on the case, she identifies seven suspects and two people confess so this is likely intended to confuse the reader out of guessing.
I have only just started this book, and everyone is still very much alive. It is likely to be a little bit easier to decipher the killer than it was when the format was less of a trope, but i'm finding it humourous so far with some good characterisation.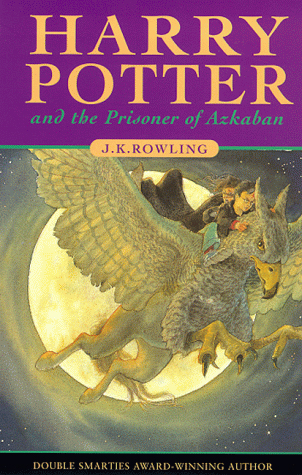 Harry Potter and the Prisoner of Azkaban by J.K. Rowling
I always set out to read the illustrated Potters as soon as they come out, but it doesn't always happen; eagle eyed readers will remember i was re-reading book 2 in audio to prepare for book 3's release some time ago. Prisoner of Azkaban is one of my favourite books, but re-reading it only solidifies my hatred of the film even more and some of the darker elements do give a person a case of the emotions.
All that aside, this is a great work of fiction that even on it's zillionth time is hard to put down. We're moving away from the children's book genre as we deal with Harry's teen angst beginning to flare up, escaped murderers, the exact details of how Harry's parents were murdered, the realisation that sometimes even the best adults fail and increased school workloads.
It's Harry's third year at Hogwarts and it by no means a quiet one and Harry has to face, due to points above, his own darker side while also being able to find the light to fight his demons.
Now that i've share what I'm reading, feel free to do the same in the comments, or comment on the list above!