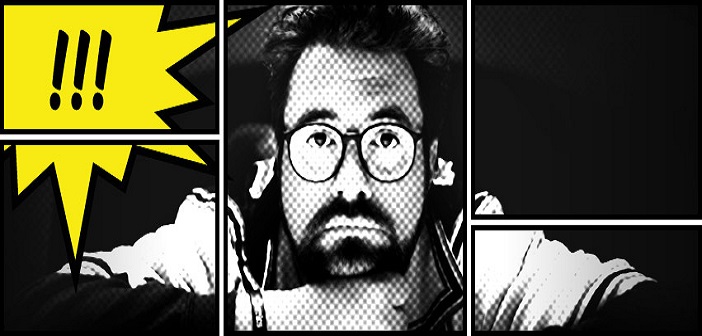 Nerd Hero – Kevin Smith
For this week's Nerd Hero, I have chosen one of my own personal heroes: Kevin Smith. Not only do I admire him, but I have found him to be quite the inspiration. Due to his work with his friend Ralph Garman on the Hollywood Babble-On podcast, I became a podcaster. Kevin is not only my Nerd Hero, but he is also a big nerd himself. In fact, the second film he ever made was the comic book themed movie Mallrats. Having briefly met him for a photo op at a convention a couple of years ago, I immediately got the impression that this man is exactly who he appears to be.
Early Work
For those who may not know about Kevin Smith, he began directing films in the early 1990's. The first film he released was Clerks in 1994 where it really made it's mark at the Sundance Film Festival. As previously mentioned his follow up to that film was Mallrats. Mallrats was a movie that really delved into Kevin's love of comic books, he even managed to get the great Stan Lee to cameo in the movie; a relationship that continues to this day. From there came the critically acclaimed film Chasing Amy. These three movies have been affectionately called the Jersey Trilogy.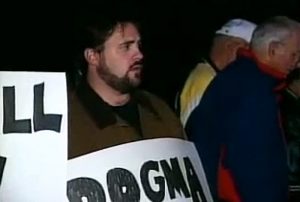 Kevin consistently used perhaps hist most famous characters, Jay & Silent Bob throughout his movies. Jay & Silent Bob appeared in each movie of the Jersey Trilogy and were given a bigger role in Smith's next film, Dogma. Dogma had its detractors as it took on religion in the film, but in a very funny and satirical way. Smith even picketed his own film holding a sign up that said 'Dogma is Dog Shit'. He had fun.
Having so much fun with Dogma, Kevin decided to do a full blown Jay & Silent Bob film. In 2001 came the cameo-riddled raunchy comedy Jay & Silent Bob Strike Back. This appeared to be Smith's final film for a long time. It definitely was funny and entertaining and connected all four previous movies very well.
Comic Books
Kevin Smith wasn't just a movie writer and director, but he also wrote some really great comics. He was even entrusted with some top end comic book characters. From working on such titles as Green Hornet and Green Arrow he went on to write else world stories for DC big boy; Batman.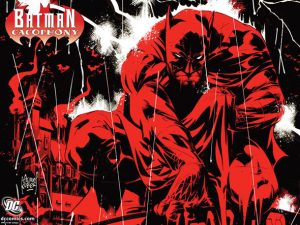 Smith wrote Batman: Cacophony and Batman: The Widening Gyre, the latter of those two has a second half series that hasn't been released yet. He also worked on the character Daredevil for a really interesting run of the comic. This actually led to a cameo appearance for him in Ben Affleck's Daredevil film.
Kevin Smith has created characters that have still been seen in DC comics lore to this day. The villain Onomatopoeia first debuted in Green Arrow #12 in March of 2002. The nuance of the character is he would say things like 'Blam' or 'Pow' instead of the bubbles you would normally see. The character himself would say it in the word bubble. Sadly, it's a character that just has no way to be adapted for screen, at least not yet.
Another character Smith helped bring to the world of comics is the second character to hold the mantle of Speedy in the Green Arrow universe. Mia Dearden was the second Speedy and this was the version Kevin Smith and artist Phil Hester brought to life in 2001. In fact, in the current Arrow TV show that version of Speedy, as played by Willa Holland, is very much based on Kevin and Phil's creation.
More Movies
After Jay and Silent Bob Strike Back Kevin decided to take a bit of a different direction. He directed a bit of a flop of a movie called Jersey Girl. He was saddled with a Ben Affleck during the time that he was dating Jennifer Lopez. At first the studio wanted the character Lopez played to have more of a screen presence. SPOILER ALERT: Her character was suppose to die in the early part of the film. Then Affleck and Lopez broke up and he was told to go back to original idea.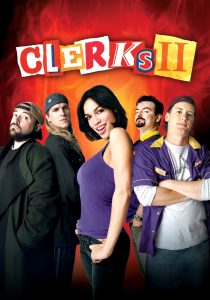 There were many other little things with that film, but it definitely was a tough one for Smith. He even vilifies it himself these days. From there it seemed he made movies more as a back and forth, kind of a one for them, one for him kind of theory. He directed a sequel to his first film in Clerks II; then it was the movie he felt killed Seth Rogen's career in Zack and Miri Make a Porno. Note: It didn't.
Asking Kevin Smith he will tell you the next film he made really was the toughest one. He had to deal with a big ego in Bruce Willis, and Kevin has said several times that this was a very tough shoot. The film, Cop Out, is actually not that bad, but Smith had such a tough time making it, he has a hard time giving it any praise.
Podcasting
In 2007 Kevin Smith and long time producer and friend Scott Mosier started SModcast. This was a comedy podcast in the early days of podcasting that really changed the way things were done for Kevin. The two would just talk about anything and everything. This led to the SModcast Podcast Network. A network that has only grown since it began in 2010.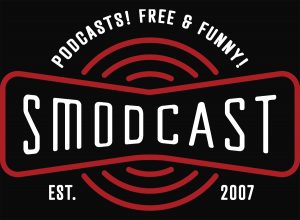 Some of the more popular shows on the network include the flagship show of SModcast; Jay & Silent Bob Get Old which he does with friend Jason Mewes; Hollywood Babble-On with Ralph Garman whom he met doing interviews for a radio station; and Fatman on Batman where he talks not just about Batman, but several comic book related topics with a wide variety of guests. These are just the top shows on the Network. Some shows have come and gone, but the network still carries on strong.
It was Hollywood Babble-On that Kevin and Ralph Garman do that really inspired me to get into doing my own podcast. Kevin and Ralph really have been both hero's to me. They were doing their own thing and Kevin himself always challenged people to sit down and record what they thought. Someone out there will listen, he would say. In fact, he was a huge proponent of saying 'Why not? instead of Why?'.
So I said… 'why not?' and thanks to Kevin Smith and Ralph Garman I have been podcasting for over five years with a total of 493 podcasts under my belt in that time. I am now even breaking off and getting my own network off the ground. I don't have the celebrity background, but I hope to bring my current listeners and new ones into the fold. All this, is thanks to Kevin Smith.
Still Making Movies
Kevin Smith took an idea he read and talked about on one of the SModcast episodes and decided he was going to make films again. These were films for himself, and he didn't even care what the critics thought. So in 2014 he released the movie Tusk and thus began a new trilogy for Smith.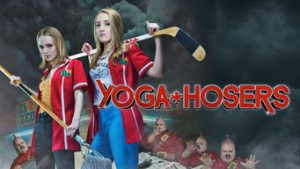 Dubbing this new trilogy as the True North Trilogy, as he was setting the films in his country from another mother – Canada. The second film was released in 2016 and starred both his and Johnny Depp's daughters: Harley Quinn Smith and Lily Rose Depp respectively. This movie was called Yoga Hosers and really was destroyed by critics.
The third part has yet to be made, but is entitled Moose Jaws and as Smith said: 'It's like Jaws, but with a moose.' This one has been placed on the back burner for the time being as Smith has another movie he wants to make.
Television Gigs
Kevin Smith has said several times that he is not the right man to direct a Super Hero film. He feels that he lacks the knowledge and vision that is needed to bring those big budget films to life. Smith has never made a big budget film to the extent we are seeing today. I believe his biggest budgeted film was Dogma and you can definitely see that when you watch the film.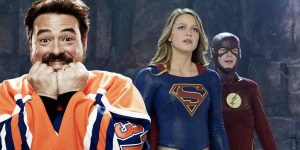 That all said, there are things that being a long time fan and having a certain set of skills and contacts can get you. In the past two plus years, Kevin Smith has become a regular director on two of the most popular comic book based television shows on today. He began directing an episode of The Flash for the CW and it seemed like it would be a one off thing.
Since the first episode, he has returned to direct a second episode and this season will direct his third. After the 2016 season, The CW acquired Supergirl and Smith was brought in to direct three episodes of this show as well. SPOILER ALERT: He was actually the director that was on set when Alex and Maggie began their relationship; but he was also the director when it ended.
Rebooted
I mentioned above that the True North Trilogy's final movie, Moose Jaws has been put on a back burner. This is because the next film that is on the books for Kevin Smith is a sequel to Jay & Silent Bob Strike Back. He decided that it was time to return to those characters with a now sober and clean Jason Mewes. So they are going to poke fun at sequels and reboots while being exactly that. In fact, the title of the film is Jay & Silent Bob Rebooted, at least that's a working title at this time.
This project is scheduled to begin filming later this year and I for one am very happy to see this man do what he loves. He has always said you should ask yourself 'why not?' and he truly lives by that. He has been an inspiration to me with all the work he has done, and all the work he is going to do. I get that he is not the best cup of tea for everyone, but he is my hero… my inspiration.
Final Thoughts
I decided to write about Kevin Smith as this week's Nerd Hero a couple of weeks ago, and I had no idea what would happen the night of February 25, 2018. My hero… a man I respect, admire and adore… suffered a massive heart attack between shows in Glendale, California. Being the social media man that he is, he took to Twitter after having his life saved.
After the first show this evening, I had a massive heart attack. The Doctor who saved my life told me I had 100% blockage of my LAD artery (aka "the Widow-Maker"). If I hadn't canceled show 2 to go to the hospital, I would've died tonight. But for now, I'm still above ground! pic.twitter.com/M5gSnW9E5h

— KevinSmith (@ThatKevinSmith) February 26, 2018
When I woke up the morning of February 26 to that news, my heart almost broke. Here I was writing a little article about my hero, and he almost died. This man is truly a wonderful person, I get that his style of work and his style of movies aren't for everyone. However, what he's done with his life, the people he's inspired and still continues to inspire… these reasons and more are why he is not just a Nerd Hero for me… but a hero. 
What do you think of Kevin Smith? Are you a fan of his work? What is your favourite Kevin Smith movie? Let us know in the comments below.