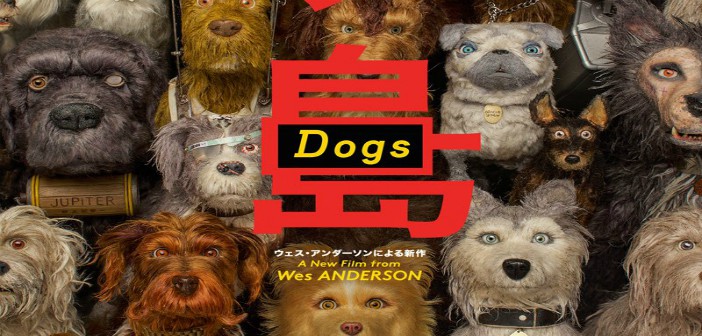 The next film to come from filmmaker Wes Anderson is the stop-motion animated feature Isle of Dogs. The film follows two dogs who dispute over the contents of a bag they find. But the film promises to have heart, raising some very relevant everyday concerns.
"Isle of Dogs tells the story of Atari Kobayashi, 12-year-old ward to corrupt Mayor Kobayashi. When, by Executive Decree, all the canine pets of Megasaki City are exiled to a vast garbage-dump called Trash Island, Atari sets off alone in a miniature Junior Turbo Prop and flies across the river in search of his bodyguard-dog, Spots. There, with the assistance of a pack of newly-found mongrel friends, he begins an epic journey that will decide the fate and future of the entire prefecture.
After Fantastic Mr. Fox, this new work marks Wes Anderson's second animation film. Once again, the director has created a meticulously detailed universe that functions according to its own unique realities and laws. But even when wicked villains appear and brutally hunt down the four-legged friends, the film remains essentially a fable. Miraculously, we are able to understand the animals, whilst almost everything the humans say is translated for us. Atari and his quirky canine companions King, Duke, Rex, Boss and Chief confront us with those most quintessential of questions that concern us all, namely: 'Who are we? And who do we want to be?'"
A new clip for the film released (via Vulture). Take a look below!
https://www.youtube.com/watch?v=-z8IjQq1beM
The film, directed by Anderson, also features the talented voice cast of Brian Cranston, Jeff Goldblum, Bill Murray, Edward Norton and  Bob Balaban, among others.
Have any thoughts? Share them with us in the comments!
Doing a little of this, a little of that. If you see me holding a camera, run!